Release 1.233 brings with it some great enhancements. The team is working hard to update some QuickBook features that will be introduced in the next release. Here is some of the highlights from this August 22, 2023 [1.233} release.
Enhancements
Credit card information on Customer and Reconciliation reports
The Customer Export and Reconciliation report now contains the credit card identifier, the last 4 digits. This allows you to see what card is on file or being used for transactions.
Accounts receivable Multifilters
Who doesn't love sifting through data, especially with some new filters that allow you to get to what you want faster. No more needle in a haystack with the new Customer filter on the Accounts Receivable page! Use multifilter to find what you are looking for quickly.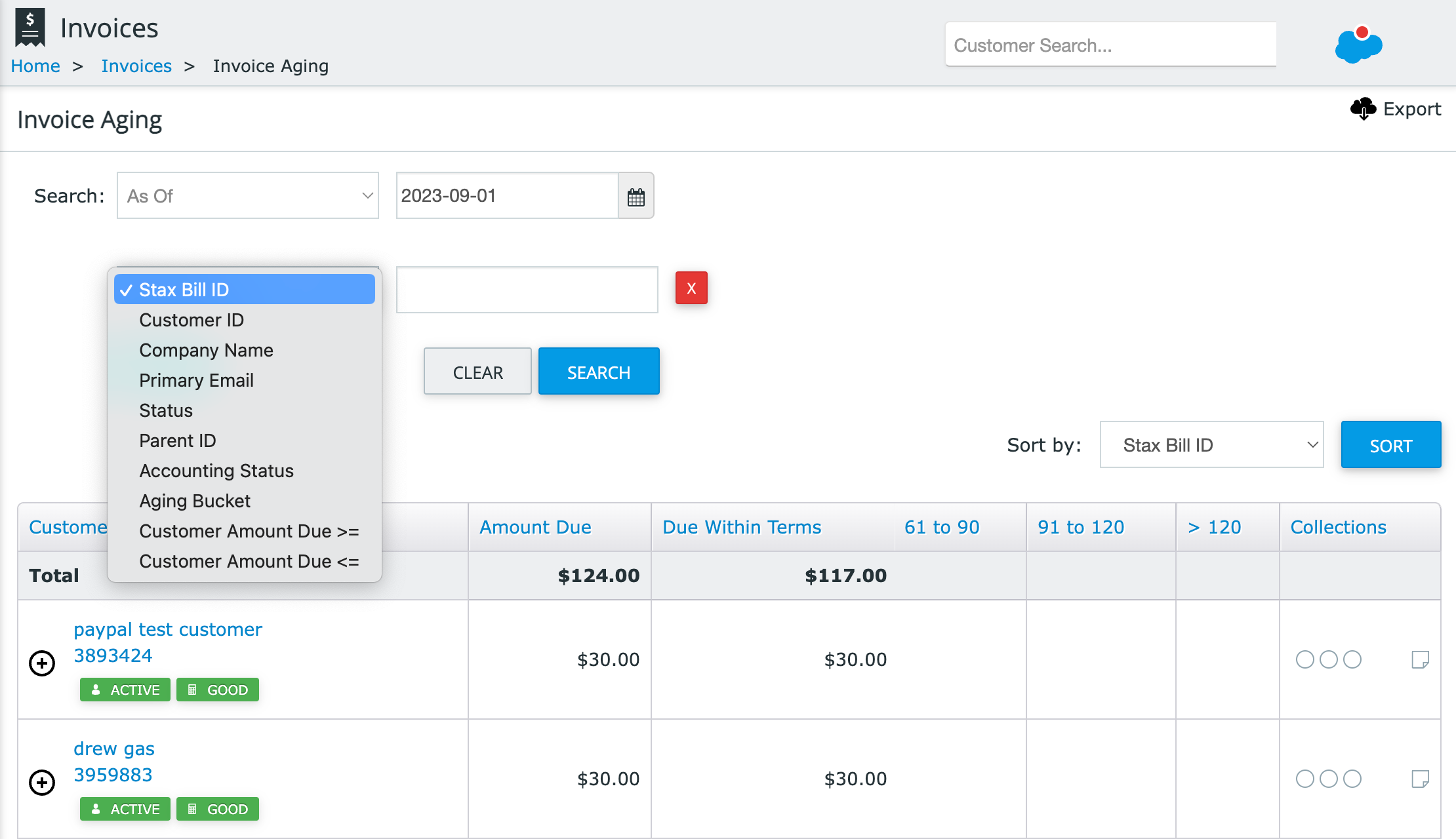 Bulk product quantity all plan selection
The starting data file for the bulk job import for subscription products now allows you to select all plans or individual plans.

New posted invoice details
When exporting posted invoices and selecting the detailed report, the invoice status and due date are included in the export.
Bugs
Some bugs never learn. These bugs learnt the hard way.