Our Fall release and the return of Standard Time. Here are just a few of the items in this November 7, 2023 release.
Feature Highlight
Price Refresh
Price refresh allows you to change the pricing of a subscription after a set number of periods. This allows you to set promotional pricing and then automatically reset to standard pricing, for example.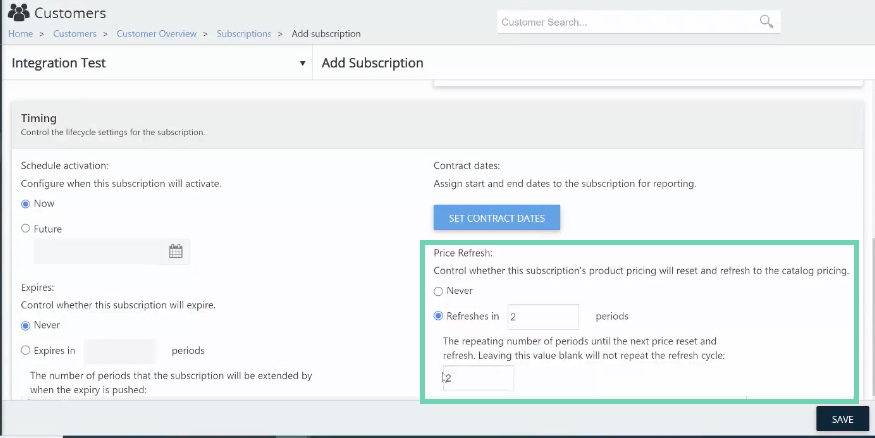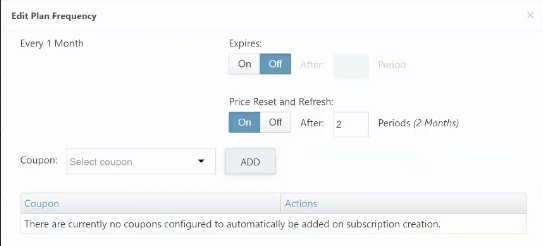 Enhancements
QBO Audit Log with added entity filters
The QBO audit log can now be searched with the following entities:
Invoice
Payment
Refund
Credit
Debit
Reverse Charge
Write off
This improvement provides additional details on errors and failures that may have occurred.
Bugs
Bug 53416: Error when reversing invoices - caused by inadequate subscription activation concurrency protection.
Bug 54062: Remove additional info from the Puerto Rico address dropdown.
Bug 54436: Regenerated Projected Invoices button displays cancelled invoices.
Bug 55821: QuickBooks Online Product Mapping Javascript error.
Bug 55951: $0 payment transactions from SSP, leading to Unknown Payments.