To add a new frequency to an existing plan:
Navigate to Catalog >Plans.
Select the plan and click Edit.
In the Edit Plan page, under the Frequencies section, click Add frequency.
Fill in the frequency information and then click Save.

Save the changes for the plan.

Add price for the new plan frequency by going into the plan product.

Click on the plan product on the plan.

Add the price for the new frequency and click Save.
Click Activate on the new plan frequency.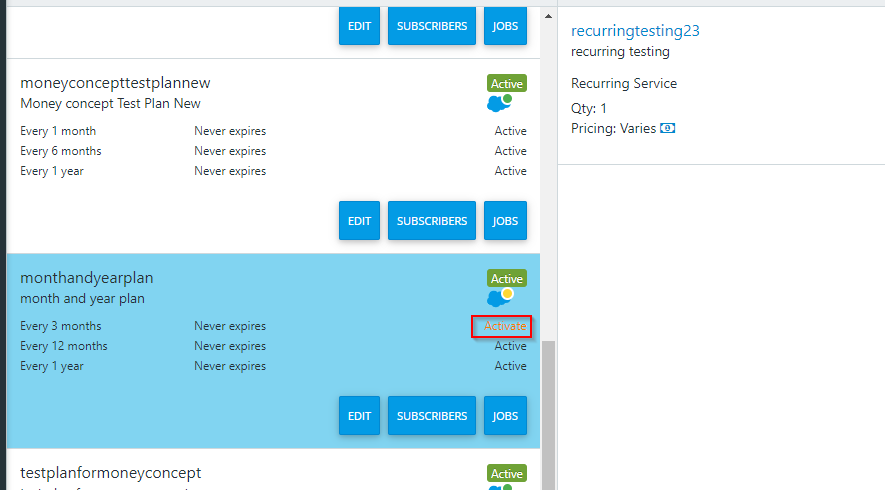 The new frequency will be available when you add a subscription to the customer.