Overview
The March 16, 2021 [1.177] release brings new features and enhancements to the customer hierarchy feature. In addition, some background performance improvements were made and bugs squashed in this release. Below are just some of the updates to the Fusebill March 16 release.
Featured Highlights
Parent-Child hierarchy
Updates to the client online portal and Fusebill interface.
In Fusebill, parent customers can easily see all their children and also use the quick actions to manage subscriptions and purchases or add payments and credit for each child.

In addition, the Client Portal has been enhanced to allow parents to view their child's invoices along with the ability to filter on a variety of parameters. The parent can make a payment on a particular child invoice.
This added ability to search and view child invoices and make payments provides a seamless and efficient way to manage all aspects of their hierarchy.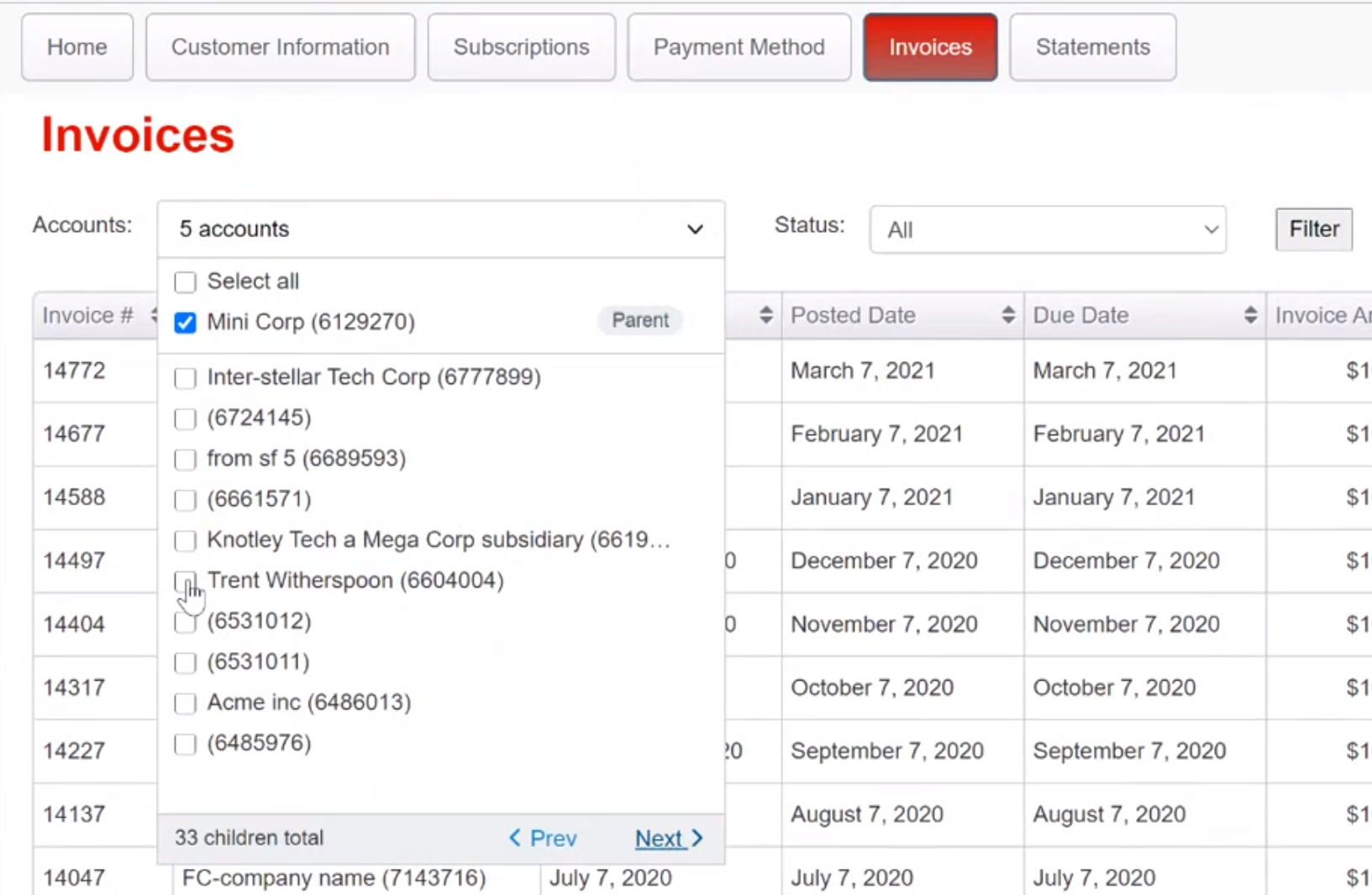 Bug Fixes
The following bugs have been fixed:
NetSuite - Credit note error handling caused duplication of credit notes under some circumstances.
Authorize.net - Fusebill handles the new Under Review message.
Activating multiple zero-dollar subscriptions would result in an exception.
AR Aging grid UI improved.