Summer is here! The team is finishing up some last-minute fixes to some exciting new features in the next few releases. In the meantime, the team continues to clean up some bugs and improve efficiencies, along with enhancements to Account Receivable Aging. The following are some noteworthy highlights of the July 6, 2021 release.
Enhancements
Accounts Receivable Collection Notes
When selecting the likelihood of collecting from a customer, the billing clerk now has the ability to record notes to keep track of action taken or any other relevant information related to customer interaction or steps. Each note is recorded and time-stamped so that appropriate actions can be taken to return the customer to good standing.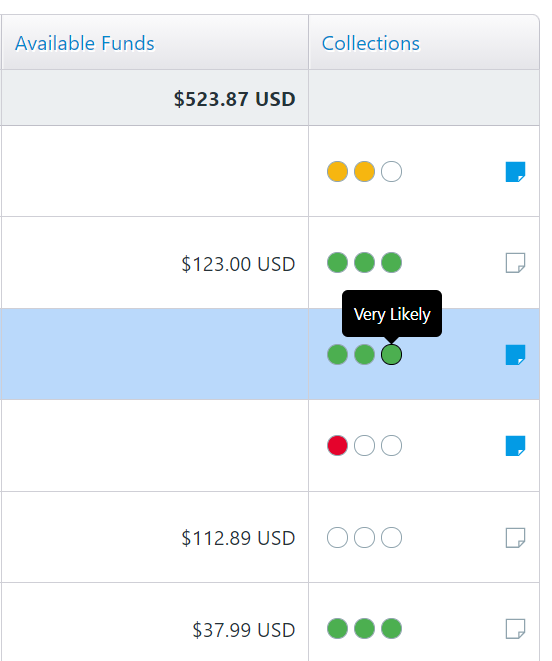 A billing clerk can review previous notes and adjust the Likelihood Rating accordingly.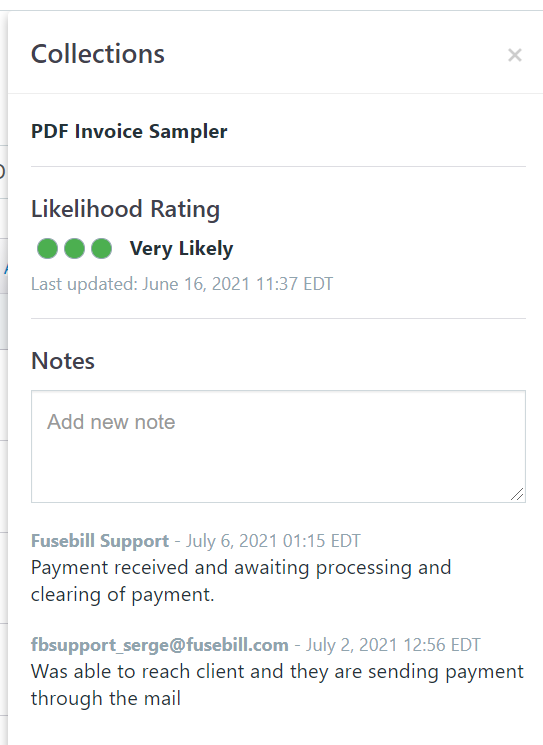 Bug Fixes
End period charges with proration on migrated subscription invoices, causing billing issues.
Custom Report Missing Invoice Number and Invoice ID Data when transaction type is Reverse charge or Reverse charge Earned.
Importing CSVs with accented characters corrupts data.
Failing to Create Customer in QBO due to leading space in Email Field.
Percentage discount rounding incorrectly on subscription product discount on a customer subscription list.
Hubspot contact and company duplication not enforced on customer creation.
Audit log label incorrect in Fusebill Registration pages.
Scheduled migration from yearly to monthly that is more than one month from today causes incorrect projected invoice.
Email address is not sent to Stripe when the initial payment method is added via the SSPv2.