Over the last few months, the team has created our new Customer Hierarchy UI. The July 20, 2021 release brings Customer Hierarchy, including Payment Sharing and Unified Invoicing.
Feature Highlights
Customer Hierarchy
Fusebill brings customer hierarchy to the next level. You can now have four levels of hierarchy to organize customers.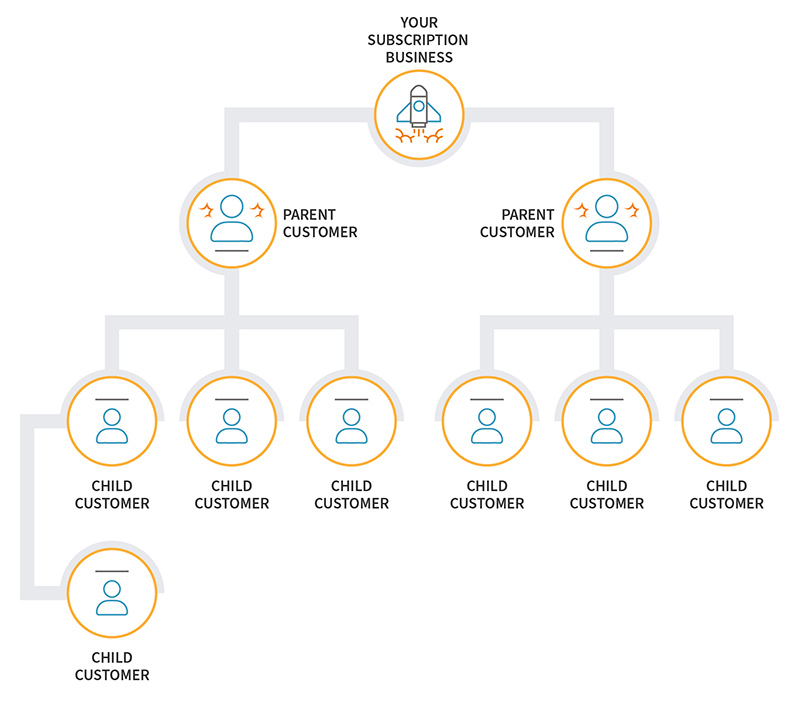 Payment Sharing
With the four levels of hierarchy, the higher levels of payment methods are shared with the lower levels ( children). Fusebill allows the child customers to use their payment method or a parent, grandparent, or great grandparent payment method,
Unified Invoicing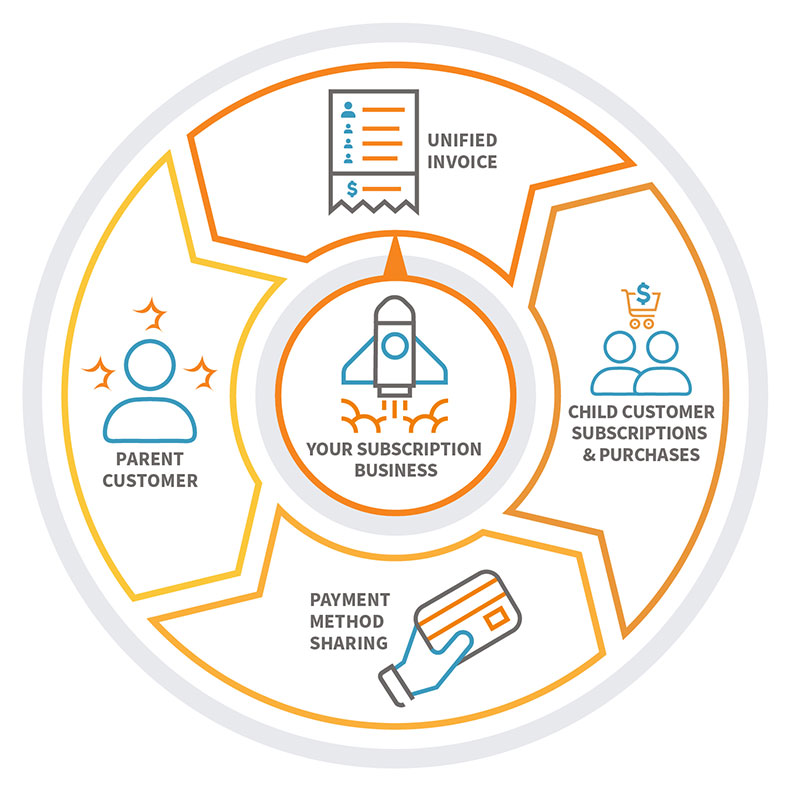 Along with payment sharing, unified invoices allows child customers to invoice their parent. Billing clerks can use unified invoices to simplify billing by allowing the parent to receive the invoice and pay. Unified invoicing can simplify invoicing and gateway fees. Parent customers receive a detailed view of their invoices charges along with the child charges. The draft unified invoice can be managed to adjust and edit charges from the parent or child customers that can then be posted.