Fall is here and what is not scary is some of the great improvements in release 1.193. The team is releasing some major releases today to hosted pages allowing more flexibility and customization. The following are some of the highlights of the October 26, 2021 release.
Feature Highlight
The Fusebill hosted pages have been revamped, giving you and your customers more features and abilities to customize and evolve your business.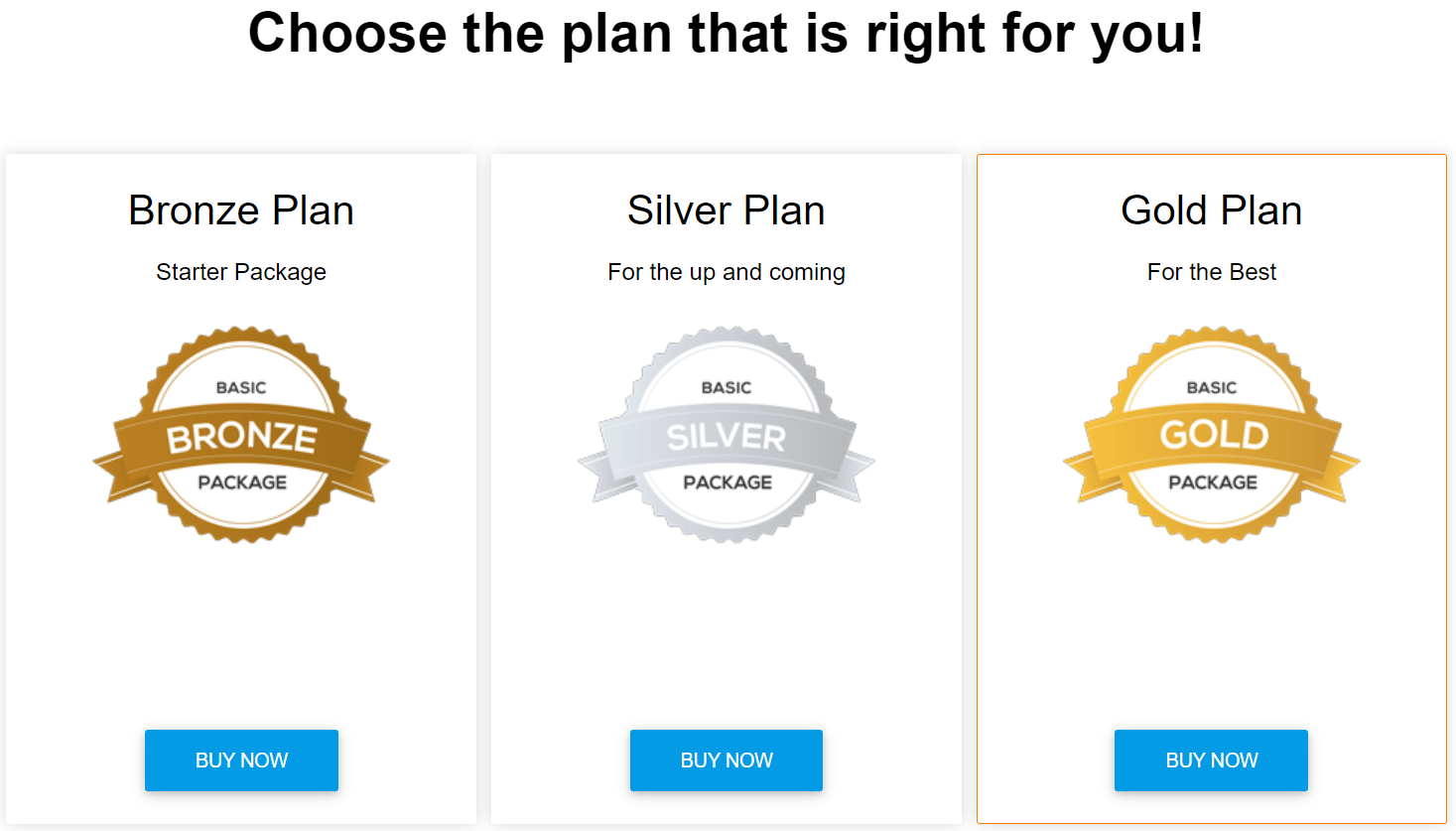 The offering pages allow customers to sign up for new products and services. In addition, existing customers can also use the offering pages to add additional services or products. The details are automatically transferred from the Service Portal to the Offerings page, increasing the likelihood of completing the purchase with it's easy and intuitive to sign up.
The offering page uses the same look and feel as the Service Portal, allowing a seamless transition to both.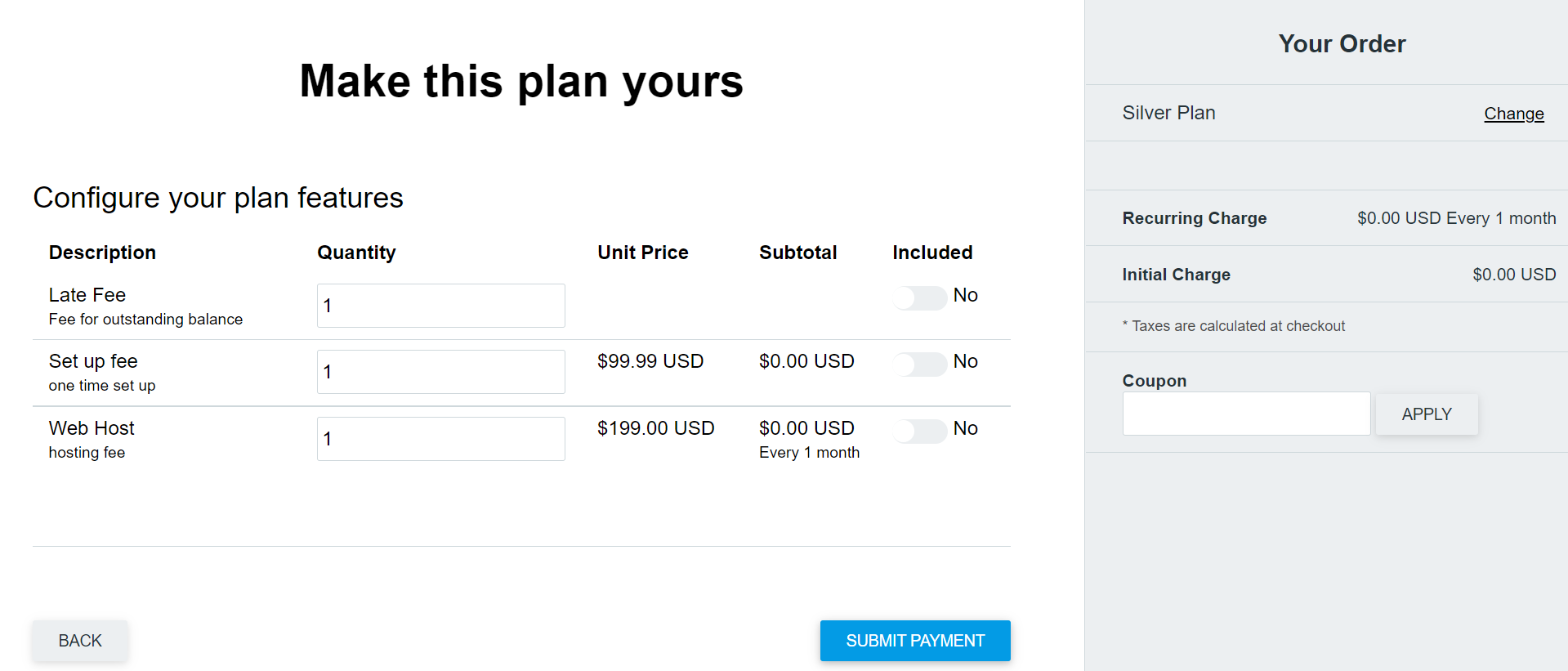 The Offering page now offers customizations of the plans, purchases and other features saving time and providing a unique experience to the customer. All this equals an easy setup and more likelihood of customers completing purchases. There is no need to hire a team to develop a portal when using the Fusebill hosted pages Offerings and Self Service Portals.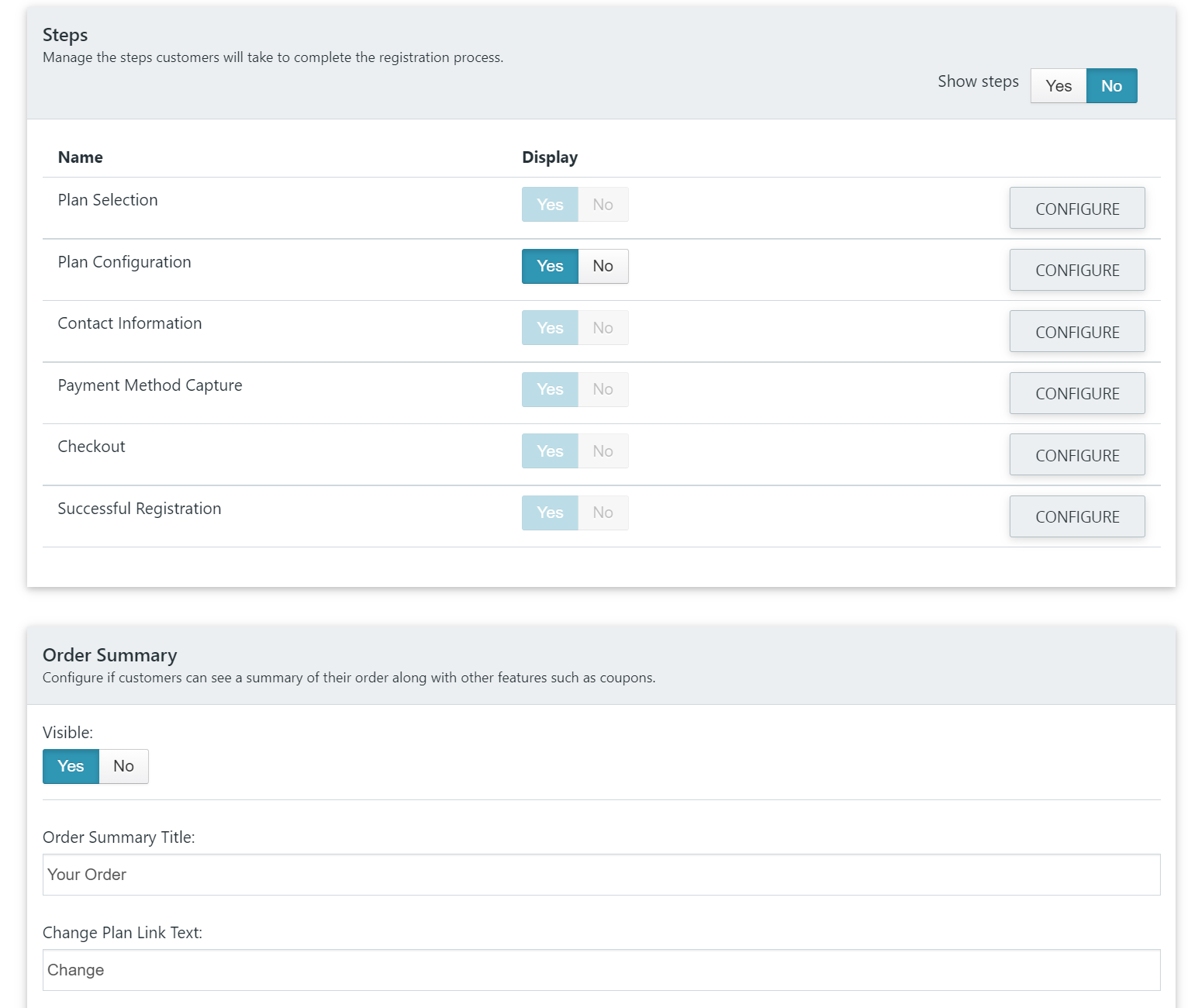 Over the next few weeks, enhancements to the Offerings will be released to provide additional customizations.
Enhancements
Ability to Return or Reuse Tracked items
You can now reuse tracked item numbers for different customers as long as all previous purchases with the tracked number have been finalized. This is great for reusing serial numbers and moving from customer to customer.
See Using Tracked Items for more details.
Bulk Job Hierarchy and Bulling Period Definitions
The ability to edit the customer hierarchy in the customer edit bulk job and add or edit a subscription owner in the subscription create or edit bulk job has been added to the starting data file.
In addition, you can edit the billing period of a subscription.
See Customer and Subscription bulk jobs in Bulk Jobs for more.
Refined Auto-Collect
Auto-collection of invoices, outstanding balances, and threshold auto-collection has been enhanced to be more intuitive and flexible.
See Configuring Auto Collect for additional information.
Bug Fixes
General system improvements and efficiencies were improved in this release.