Subscriptions have a life-cycle defined by the subscription status which controls charging.
Status
Meaning
Charges
Comment
Draft
Initial Status. Used during setup
None.
Provisioning
Recurring charges have not started, but one-time or initial charges may have been charged. One-time charges within a plan can be set to charge at provisioning or at activation.

"Charge at Provisioning"

No recurring charges

Optional Status.
Active
"Normal" status - recurring charges apply
All charges
Migrated
Appears after a subscription is migrated
No Further, It has been replaced by another subscription
Conditional Status
Expired
Occurs after the specified number of periods is reached (Billing End)
No further
Does not apply to Evergreen subscriptions
Canceled
Occurs when the subscription is canceled (manually or via API)
No further charges
Note that Products within the Plans can have dates specified to control their individual charging start. The Plan status takes precedence.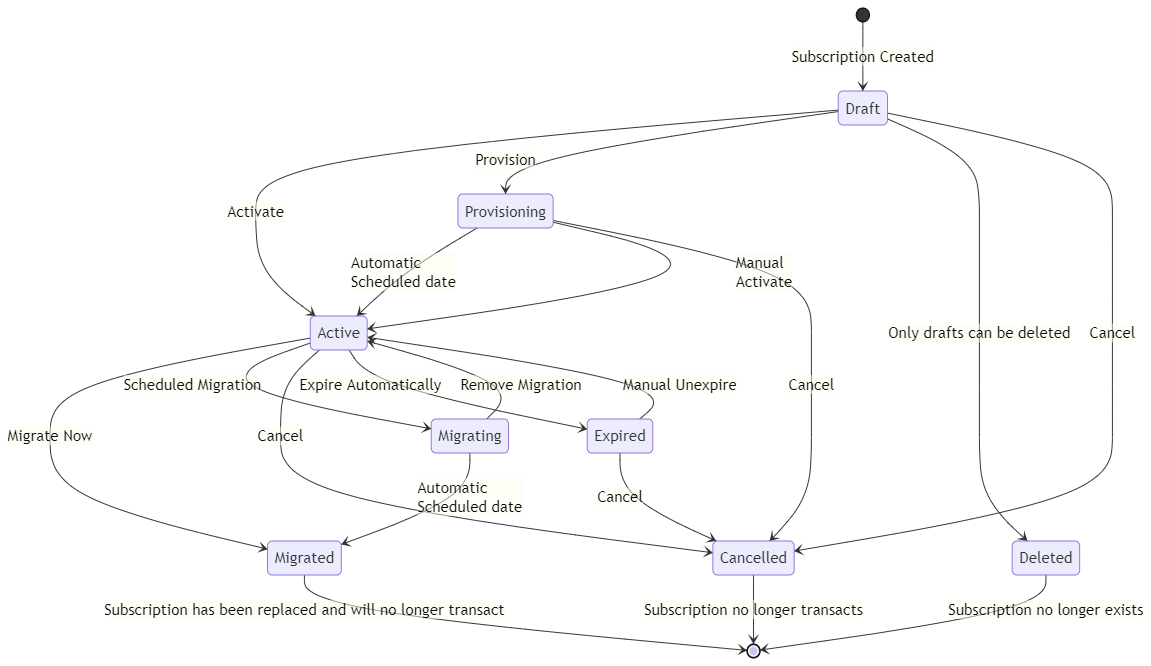 See also:
How do I schedule a subscription to start on a later date?