After the Self-Service Portal has been created and configured, the SSO can be enabled in the admin UI. For self-managed portals, this can be turned on from the portals page:
Go to portals and click on the self-service portal.
On the Domain page, select On for the Single Sign-on

field, enter a value for the

Landing Page URL and click Save.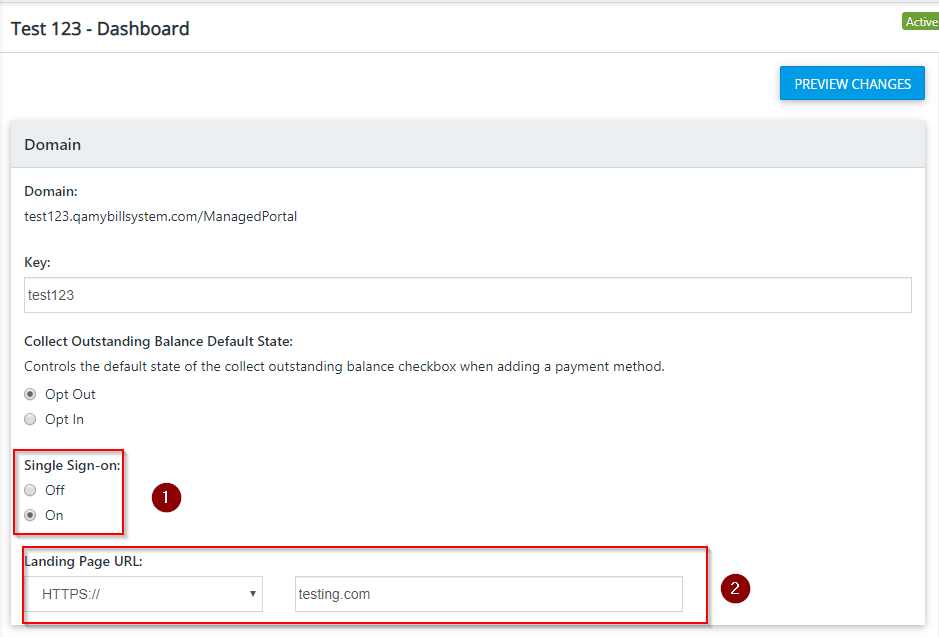 For custom legacy portals, this can only be turned on by a member of the Stax Bill staff. In this case, a "Landing Page URL" is also required. The Landing Page URL is an address to the company's login page where the customer can sign in.
Note: If single sign-on is enabled, the login page for self-service portals will be disabled, and the customer will be redirected to the "landing page" URL that has been set.
Information on how to configure SSO can be found here Developer Docs on SSO