In the Stax Bill Admin UI, Navigate to Settings > Financial > Taxation.

If taxation is not enabled, it will display information on which taxation platforms are available you would like to use.
Information on how to configure taxation can be found here Configuring Taxes
Basic Taxation
The basic taxation module will display a list of your currently configured taxes as well as options to configure additional tax rules.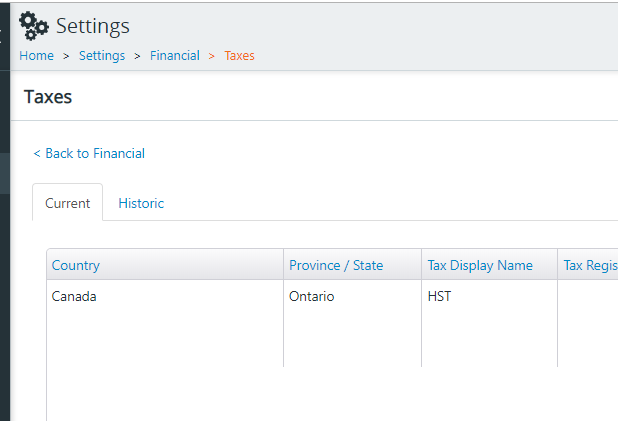 Advanced Taxation
If Advanced Taxation is configured in your account, it will display a list of the active Nexus jurisdictions: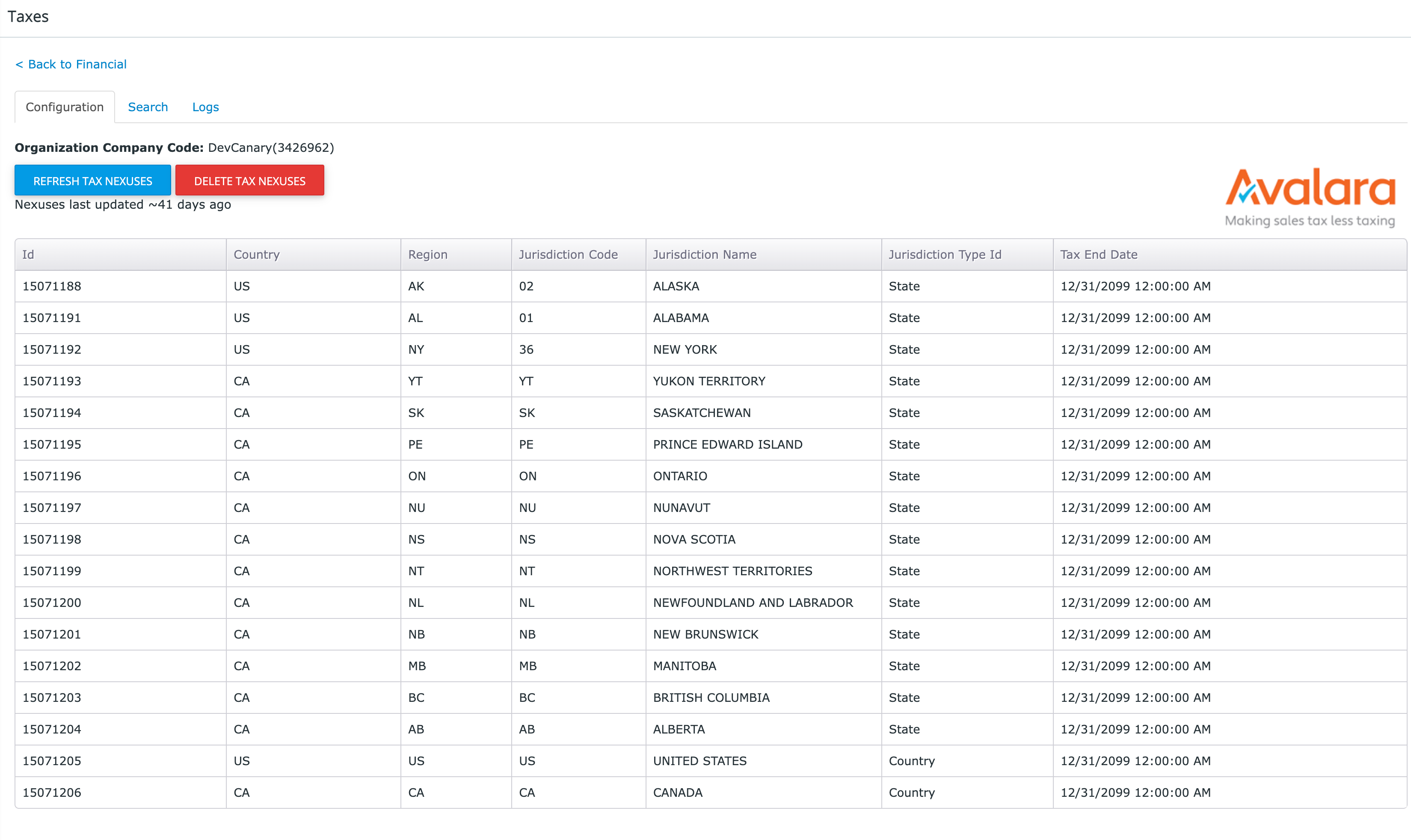 Avalara Direct
If Avalara Direct is configured for your account, then this detailed screen will appear: