You can cancel or delete a purchase using the bulk job feature.
A deletion is used to remove draft purchases, while a cancellation is used to remove purchases that have been completed. A cancellation requires an additional field to determine earned revenue.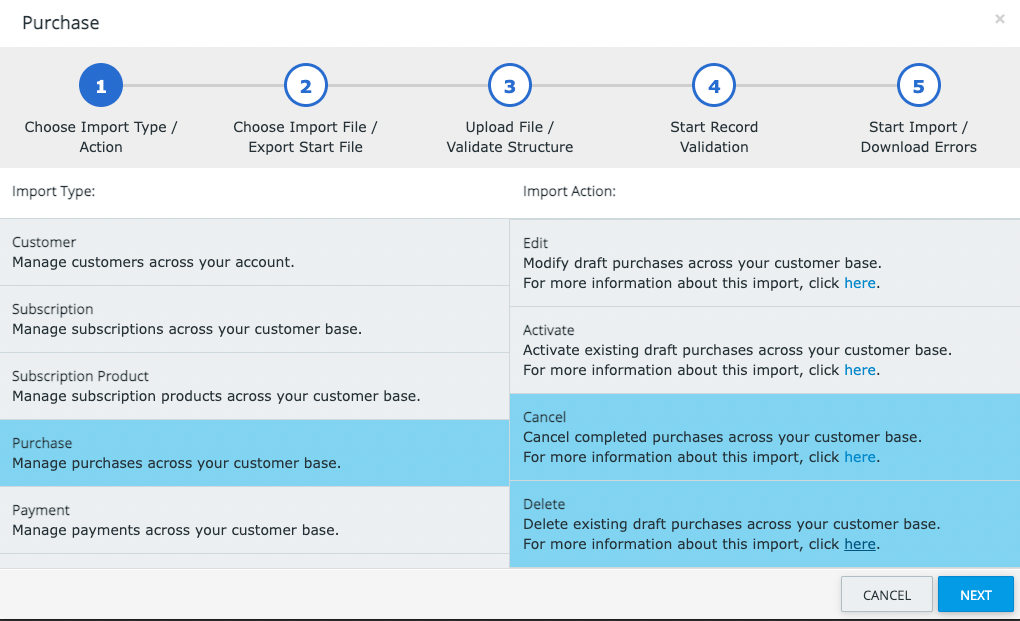 From the left menu, click Jobs and Import. From the import page, select Purchase and then select either Cancel for completed purchases or Delete for draft purchases.
Download the starting file.
On the starting file, input the purchase IDs to delete. If cancelling, you must specify to earn all, earn none, or partial. Note: To collect the purchase IDs, click the Purchase grid in the left menu and filter on status such as draft or purchased.
Upload the file and follow the validation prompts until complete.
Use the purchase grid to verify the purchase IDs entered have been cancelled or deleted by searching on the status filter cancelled.