Important: Before attempting a Salesforce installation or package upgrade, ensure that you are logged out of your Salesforce account.
To update your Salesforce package:
In Stax Bill, navigate to Settings >Integrations >Salesforce.
On the Configuration tab, click the available package versions.
Click the Download button. This will open a new tab for Salesforce.
If you are not logged in to Salesforce, you will be prompted to do so in the browser.
In Salesforce, select Install for All Users.
Select the acknowledge check box, then click Upgrade.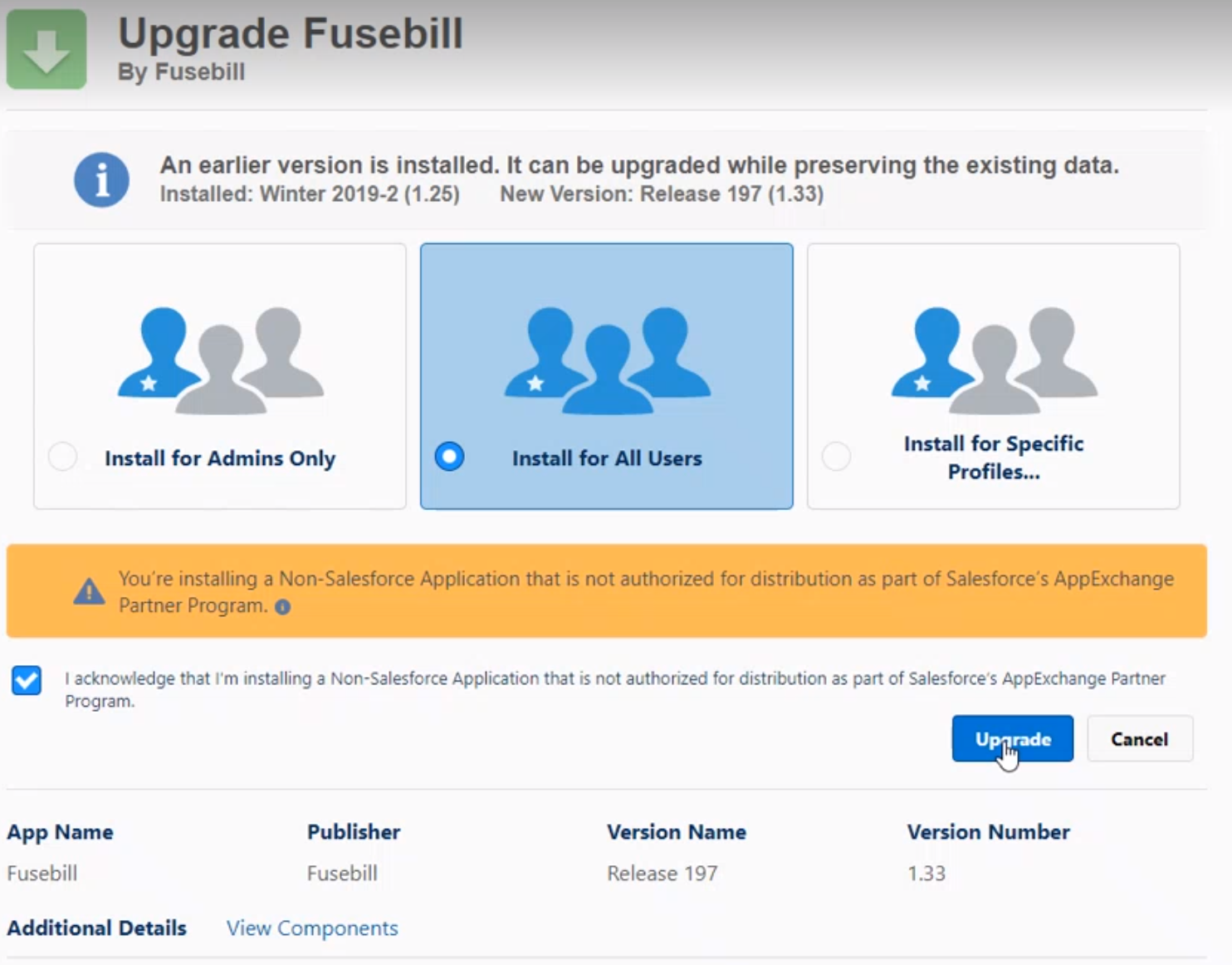 Your Salesforce account is now upgraded to the latest Salesforce version and re-synced to your Stax Bill account. If you have trouble with this process, please contact Stax Bill support.