Setting up and configuring the Vantiv gateway requires your merchant ID and login information. The Litle gateway has rebranded to Vantiv.
The Litle / Vantiv gateway provides the following features:
Address Verification: Yes
CVV Verification: Yes
Electronic Check: No
The Test Card Data information may work with your Gateway in Developer mode. If not, you will need to reach out to your processor for that information.
Prerequisites
You will need:
Merchant ID
Username
Password
Configuring the Gateway
In Stax Bill, navigate to Settings >Collections > Gateways.
Click the Litle icon.
On the Configure Litle page, enter the required information and click Save.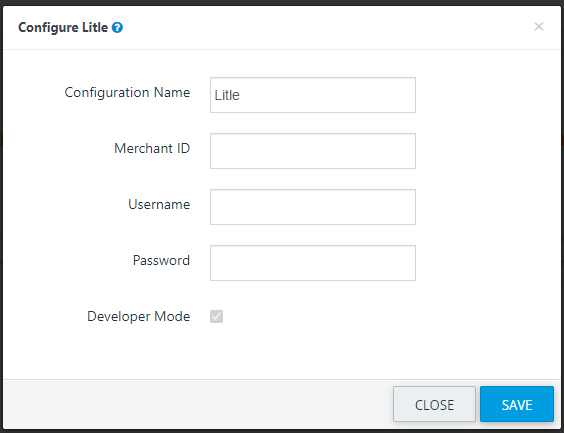 Other options
Developer Mode - Toggle this mode if the credentials you are testing your Litle/ Vantiv system and do not want the transactions to process.
Note: Stax Bill system will still interpret these results as successful, and you will need to refund transmissions to maintain proper ledger balances