Note: The Quickbooks Payments gateway requires re-authorization every 90 days to continue working.
In Stax Bill, from the left menu, click Settings >Collections >Gateways.
On the Gateway Configuration page, click Show other Supported Gateways.
Click Quickbooks Payments.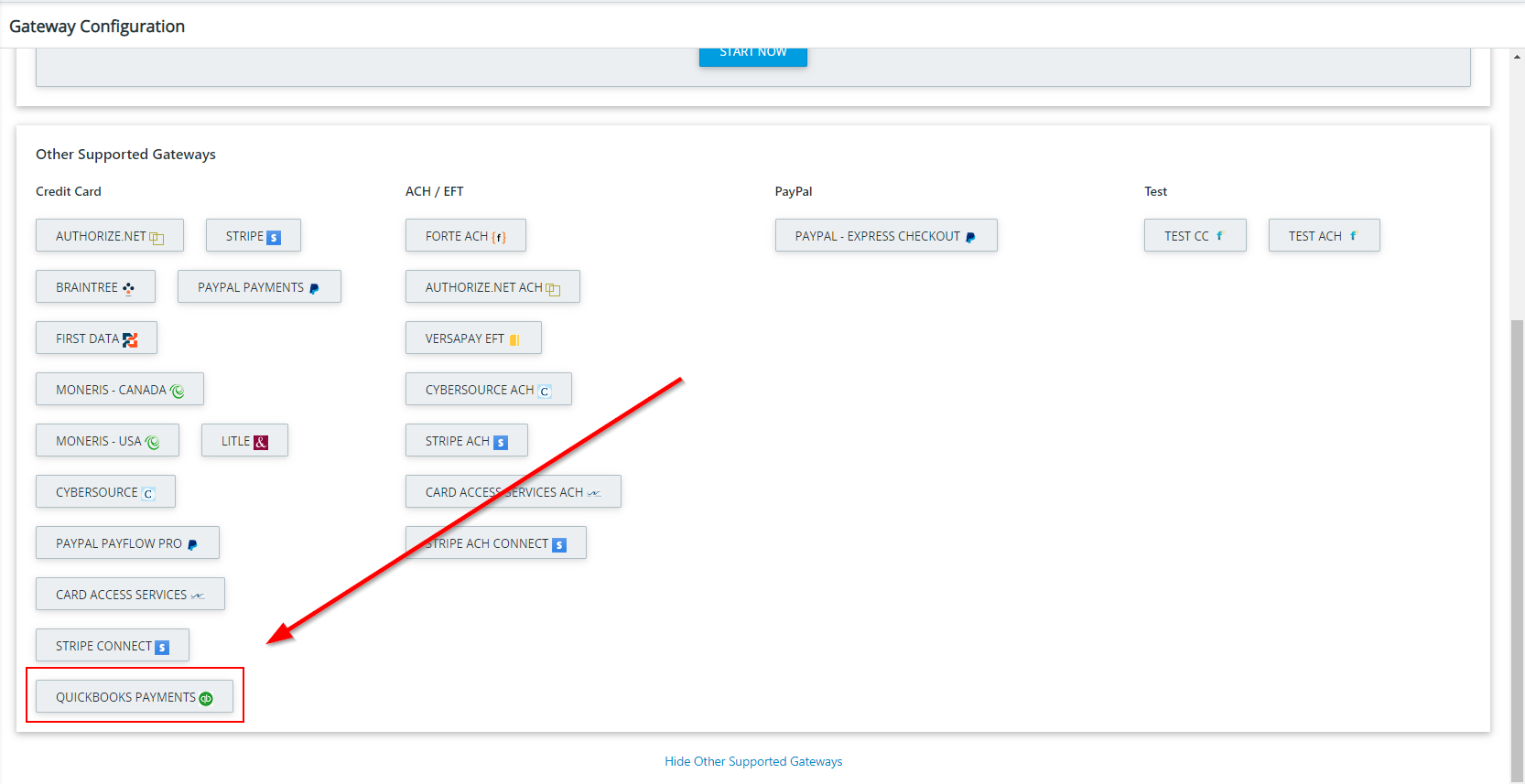 From here, you will be taken to Quickbooks payments to log in and authorize your Quickbooks Payments Account. Sign in and follow the on-screen directions to allow permissions for Stax Bill to transact with your gateway.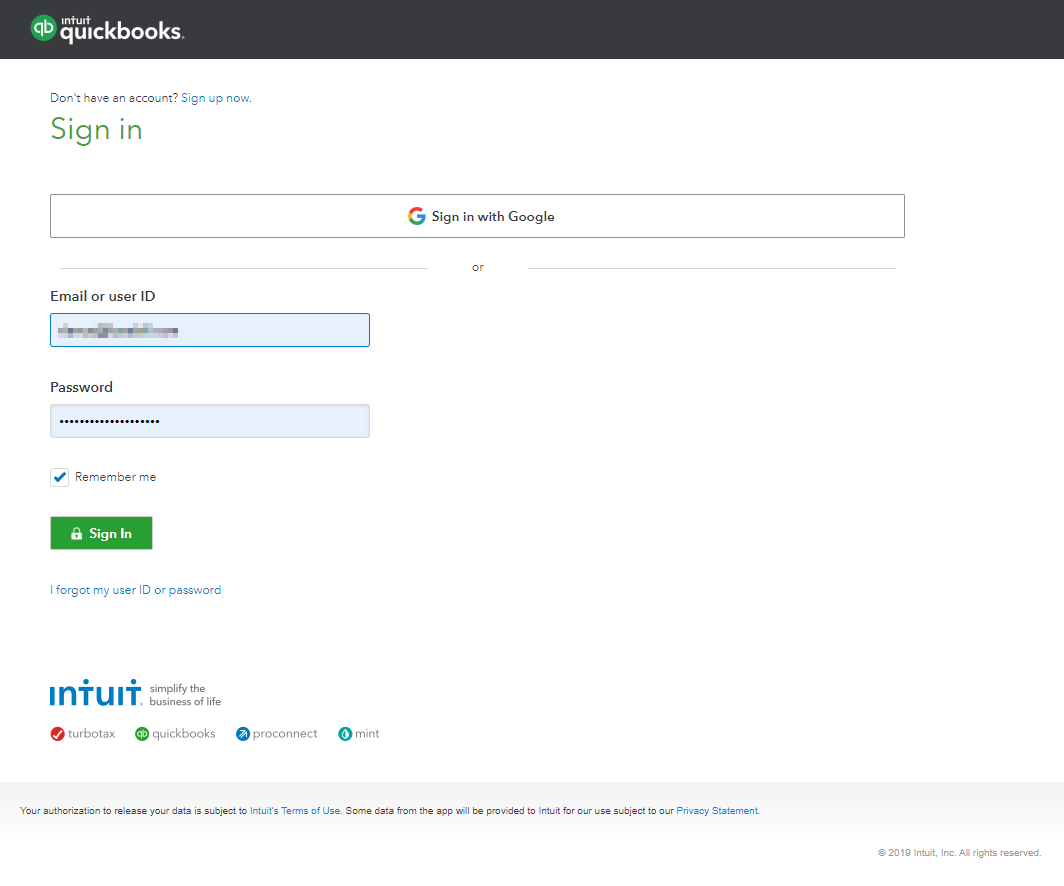 Once logged in, you can authorize Intuit to securely share your data with Stax Bill.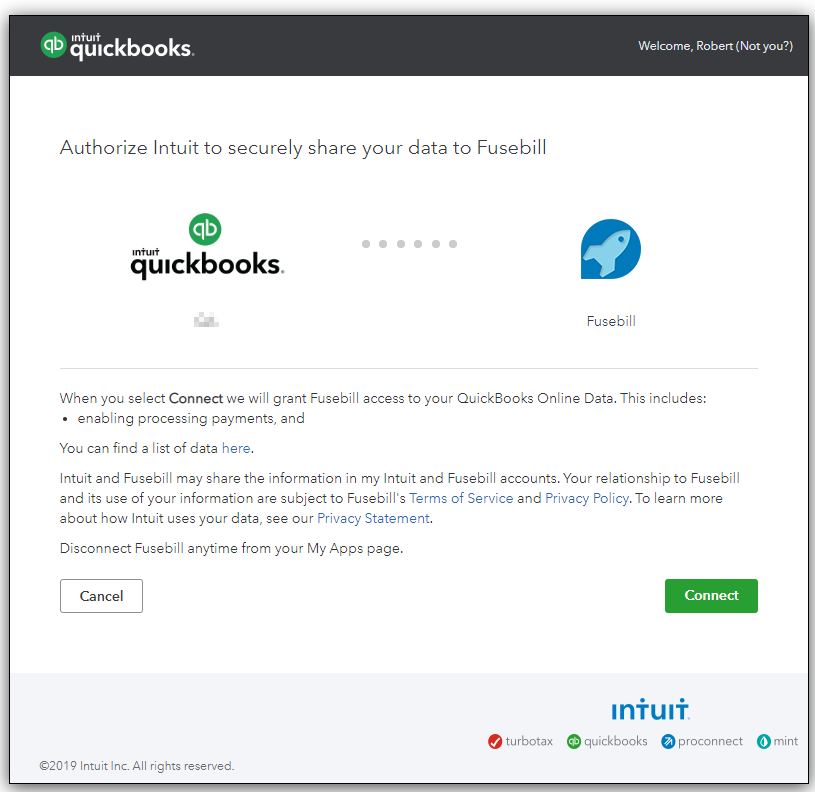 Once connected, you will be returned to Stax Bill, where you need to save the information set for you.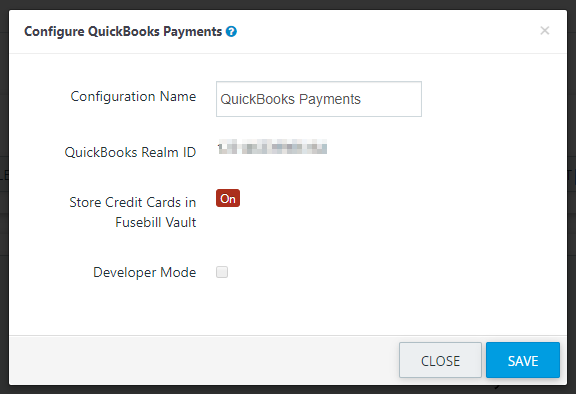 Once completed, you must set your account's routing rules to use the new Gateway.
Click Back to Collections or navigate to Settings > Collections > Routing.
Select the new gateway from the dropdown menu corresponding to the gateway type.
Click Set to have transactions flow through the new gateway.