Your business signature comprises of your company name, company logo, and important contact information. It will appear at the top of your invoices, in your outgoing emails, and or on your hosted pages.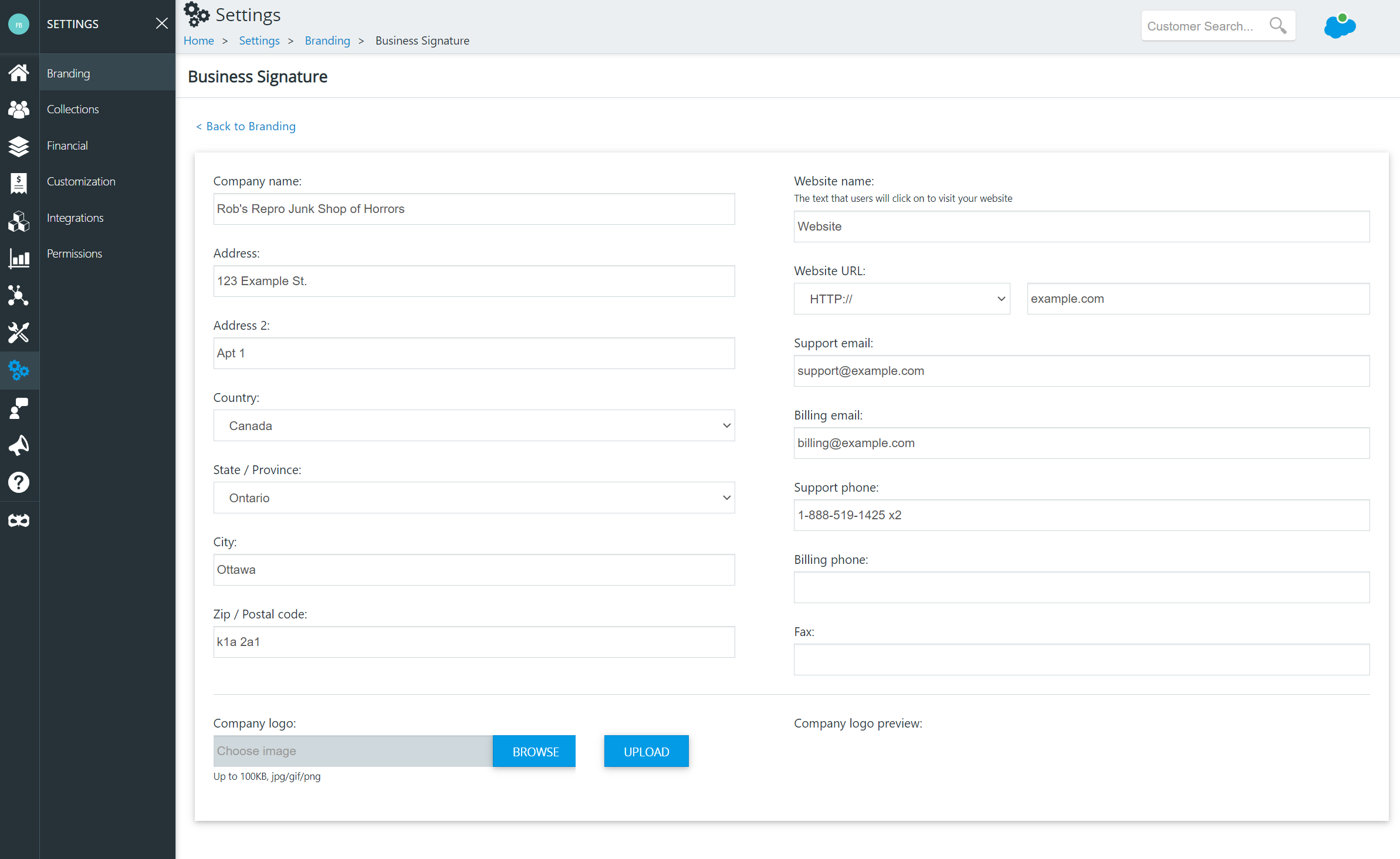 To create Your business signature:
Navigate to Settings >Branding >Business Signature.

Populate the fields with your company and contact information.

Note:

Information is not validated, so review carefully for typos.

If your website uses an SSL certificate to create a secure encrypted connection, use the dropdown list to switch to HTTPS://.

Click Save to commit your changes.
Your company logo is the foundation of your brand identity and the first point of recognition for many customers.
It is recommended to upload your logo to appear on your invoices and customer communications.
Supported logos include:
JPEG, BMP, and PNG format

No larger than 100 KB
Note: Your logo is used at its actual size in all invoice and email communications, so you will need to size your logo appropriately before uploading.
To add or update your company logo:
Navigate to Settings > Branding > Business Signature.

At the bottom of the pane under Company Logo, click Browse.

Navigate to and select your logo, then click Open.

The filename of your logo appears in the text box.

Click Upload.

If successful, your logo will appear in the Company logo preview area:
Note: Removing your company logo from your business signature will remove it from all future invoices and customer communications. If you would rather update your logo, see Add or Update Your Company Logo
To remove your company logo: