Deposits in Stax Bill are handled as a one-time fee with a special earning setting. The setting prevents revenue from being recognized on that product until the subscription is cancelled.
Create a product in your catalog with the options selected for a One Time Fee. Some more details on creating a product in the catalog can be found here.
These can be set on this page if default pricing and earning settings are desired.
Turn default pricing on: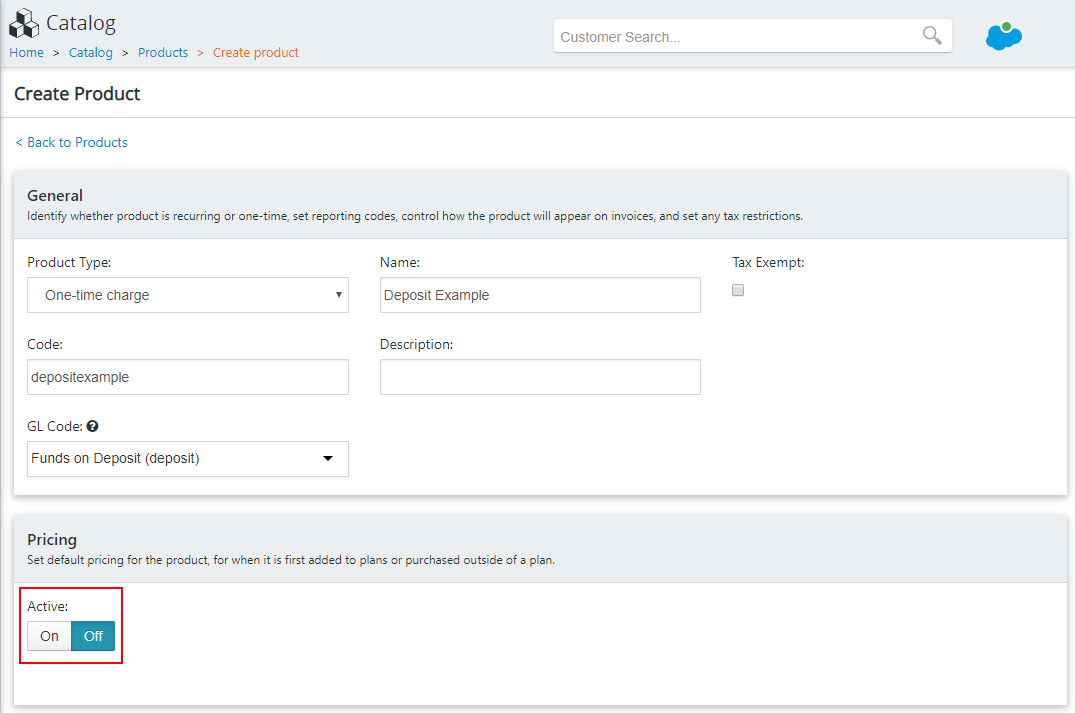 When it is on, you will see expanded settings below. The additional accounting setting will be available further down on the page in the accounting setting: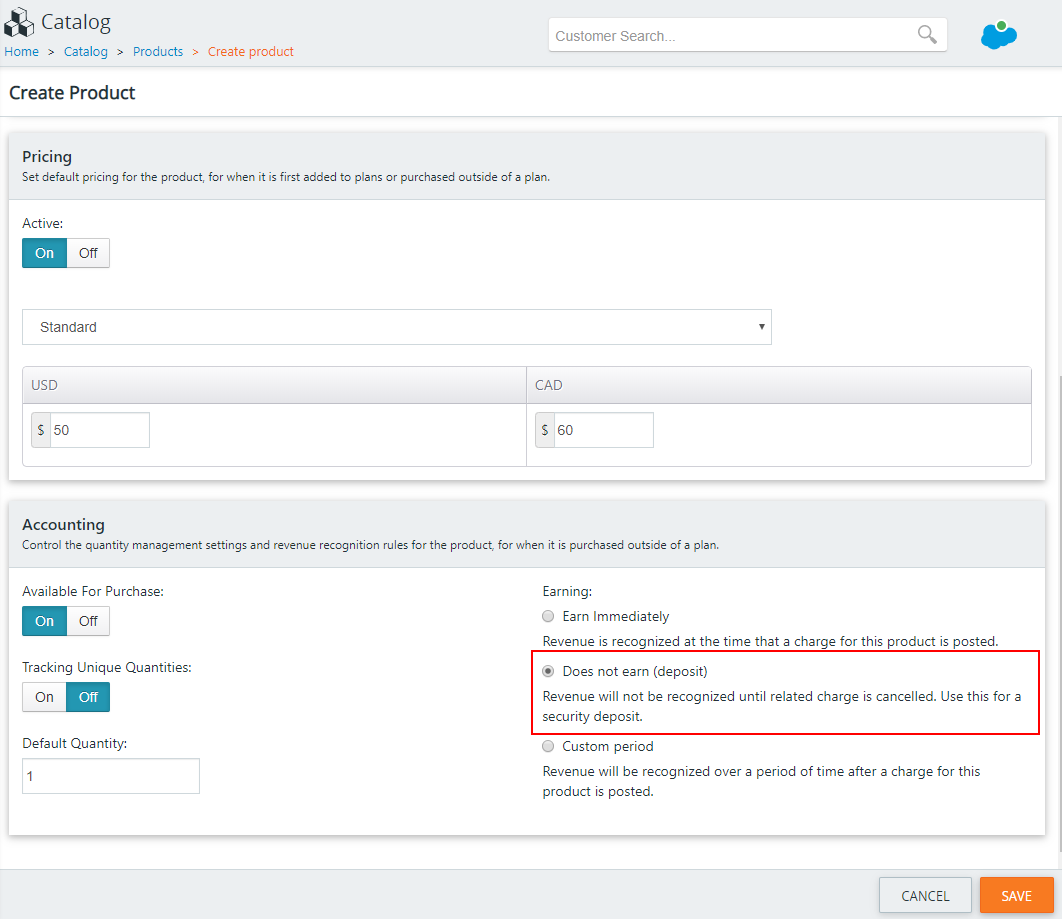 For now, leave "Available for Purchase" off. There is currently no way to force the system to earn the product's revenue at a later and desired time.
Note that any later changes to the product in the catalog or plans will not affect existing subscriptions. Only new subscriptions to plans or products moving forward.
Next will be to add the product to a subscription. More information on this process can be found here.
Verify that the correct earning option is selected when adding the product to the plan. There are some additional considerations.
1. Is the product optional on a new subscription?
2. If you are scheduling a subscription to start later, should you charge at activation when the first invoice is generated at that time or when the subscription is set up and provisioned (provisioning)?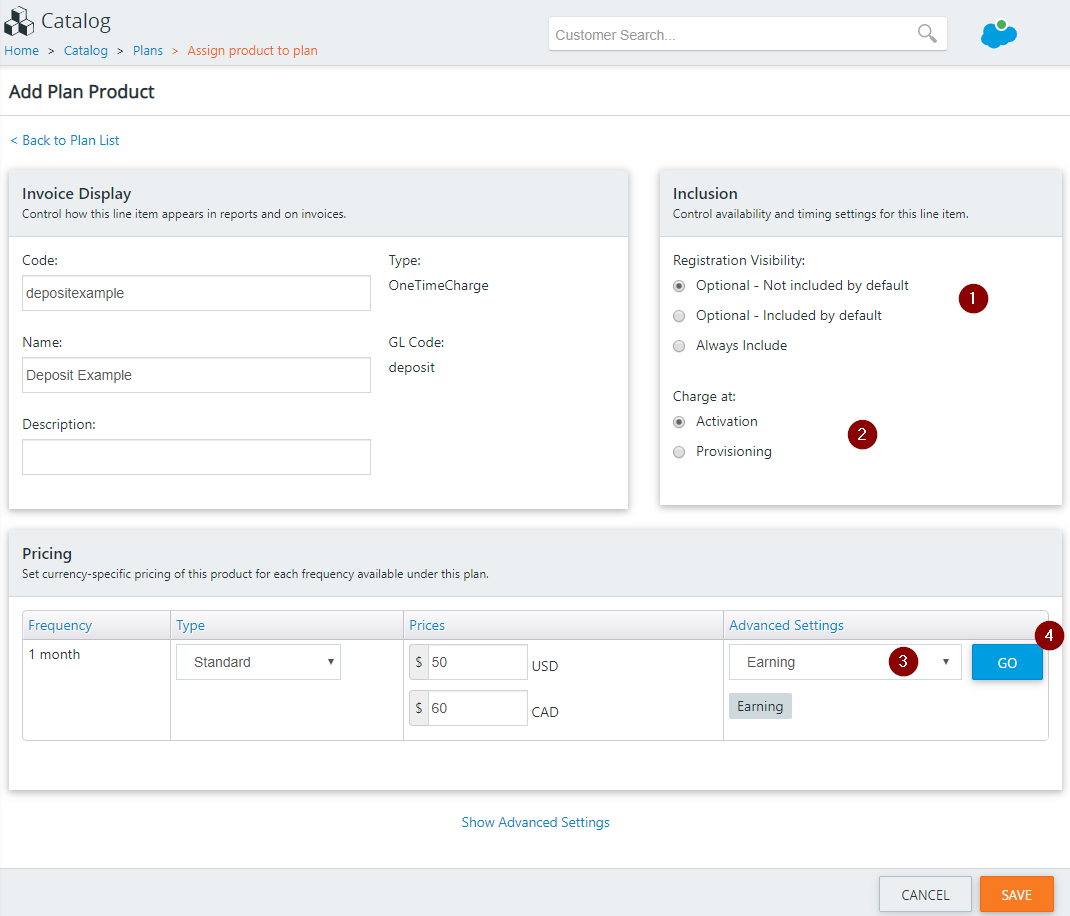 Select Earning in the advanced settings dropdown menu.
Click Go. Check that earning is set to "Do not earn (Deposit)."
Click Apply.
Click Save.
Next steps: Using products as deposits.