Once you have signed into Stax Bill, you will see the home page comprised of the Main Menu in the left pane, and the dashboard on the right. The items you see in the Main Menu depend upon your Stax Bill Role.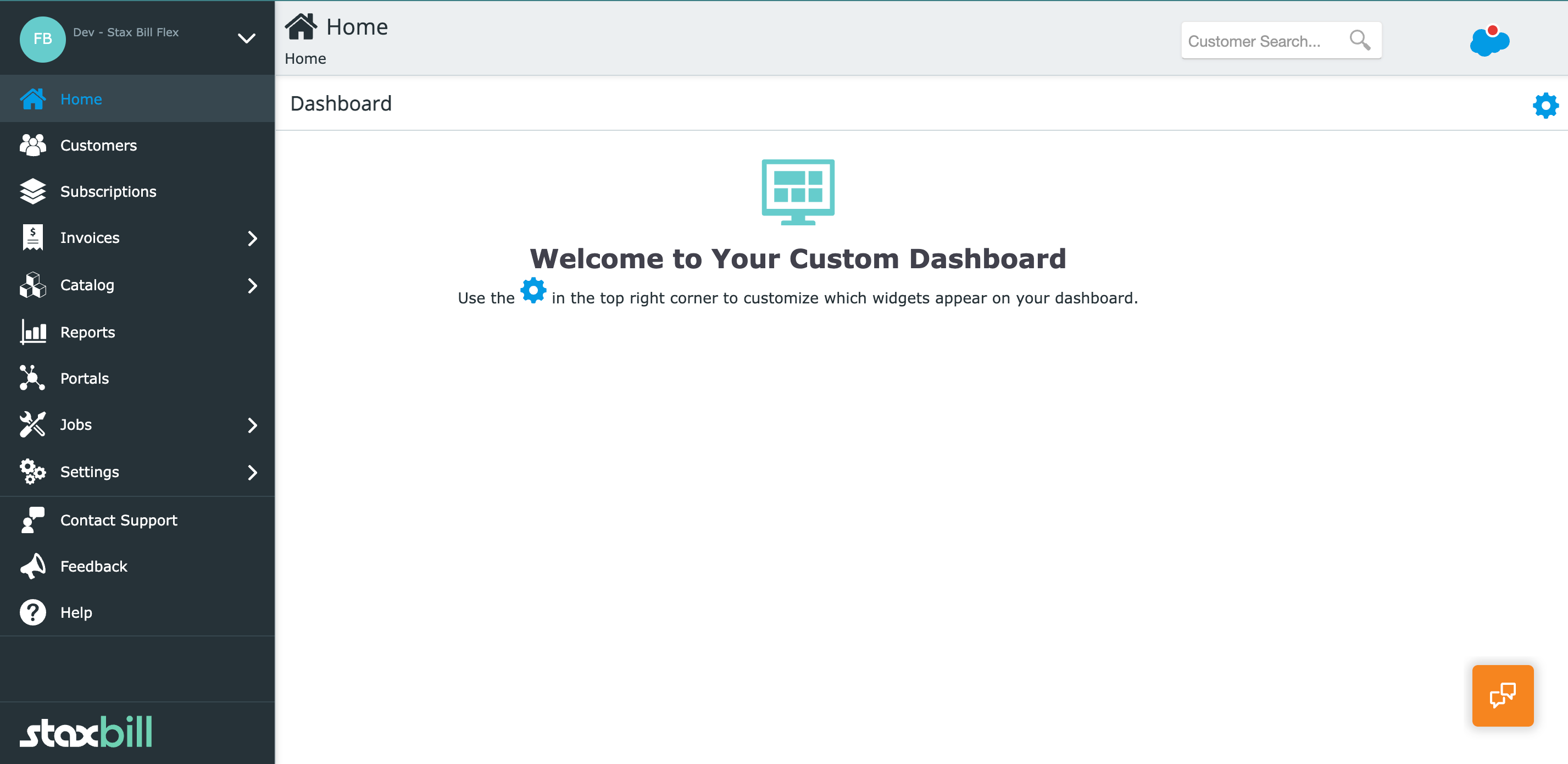 · Home: dashboard containing high-level reports
· Customers: information about your customers
Subscriptions: a searchable and sortable grid of subscription data
· Invoices: posted and draft (unposted) invoices
· Catalog: the area where you will define your products, plans, pricing, discounts and coupons
· Reports: standard reports that you can run against your data
· Portals: customer self-service and other portal pages configured within Stax Bill
· Jobs: custom report exports and imports
· Settings: settings specific to your account
· Support: used to create a ticket with Stax Bill Technical Support
· Help: direct link to the Stax Bill Support portal
When you click on a tab a submenu with additional options appears.