Display defaults control the labels displayed for certain fields within the Stax Bill UI and CSV downloads. Stax Bill recommends changing the labels to meaningful text for your business.
Display defaults can be divided into five tabs:
To edit display defaults, navigate to Settings > Customization > Display.
Contact Information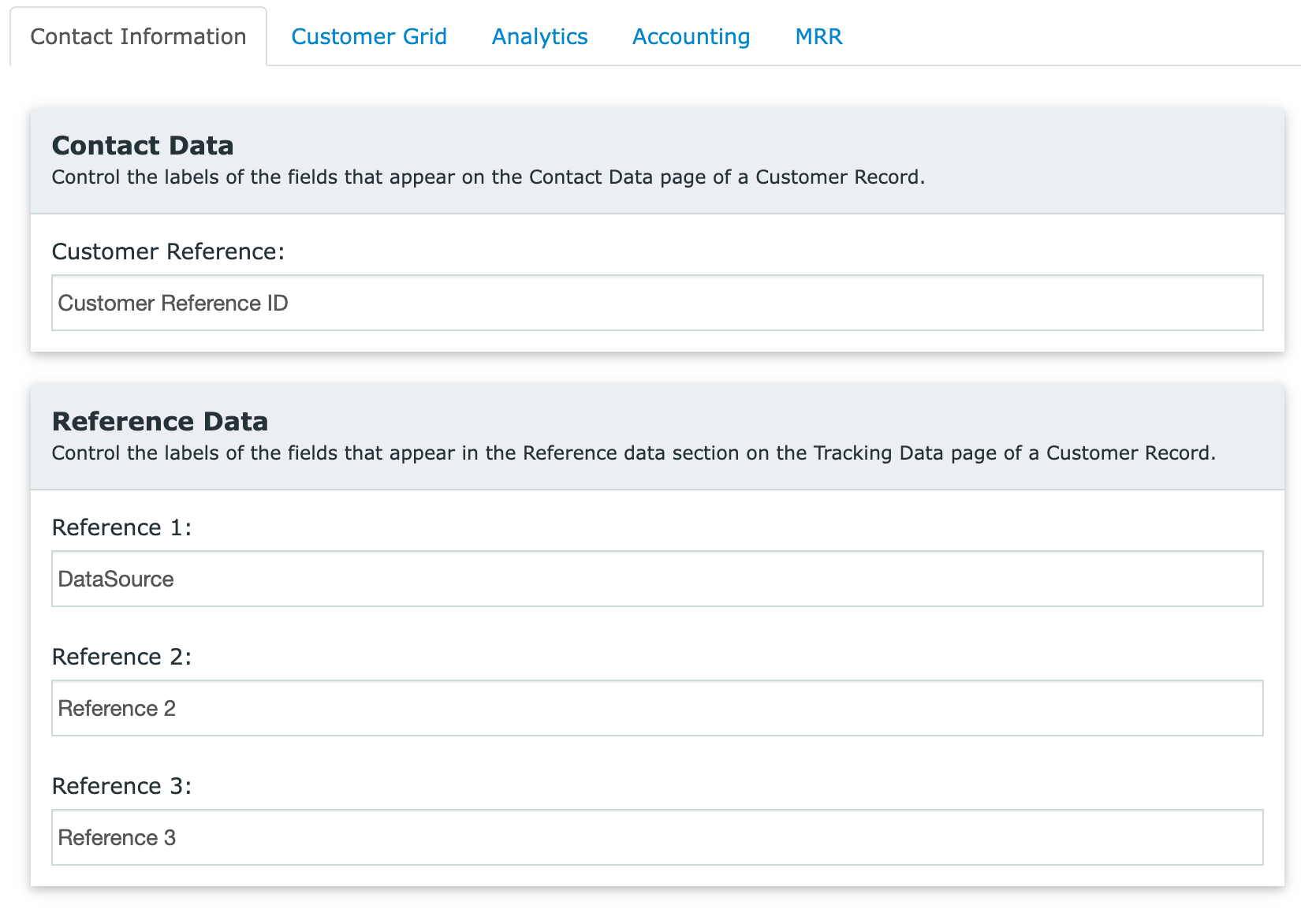 Control the labels displayed for contact and reference data fields within the Stax Bill UI.
Overwrite the field contents with the text you wish to appear. Labels must be less than 100 characters. The new field labels will be used everywhere these fields appear.
Customer Grid

Modifying the customer grid look by adjusting what data is displayed in the customer grid. Click the customer box to modify its contents.
Analytics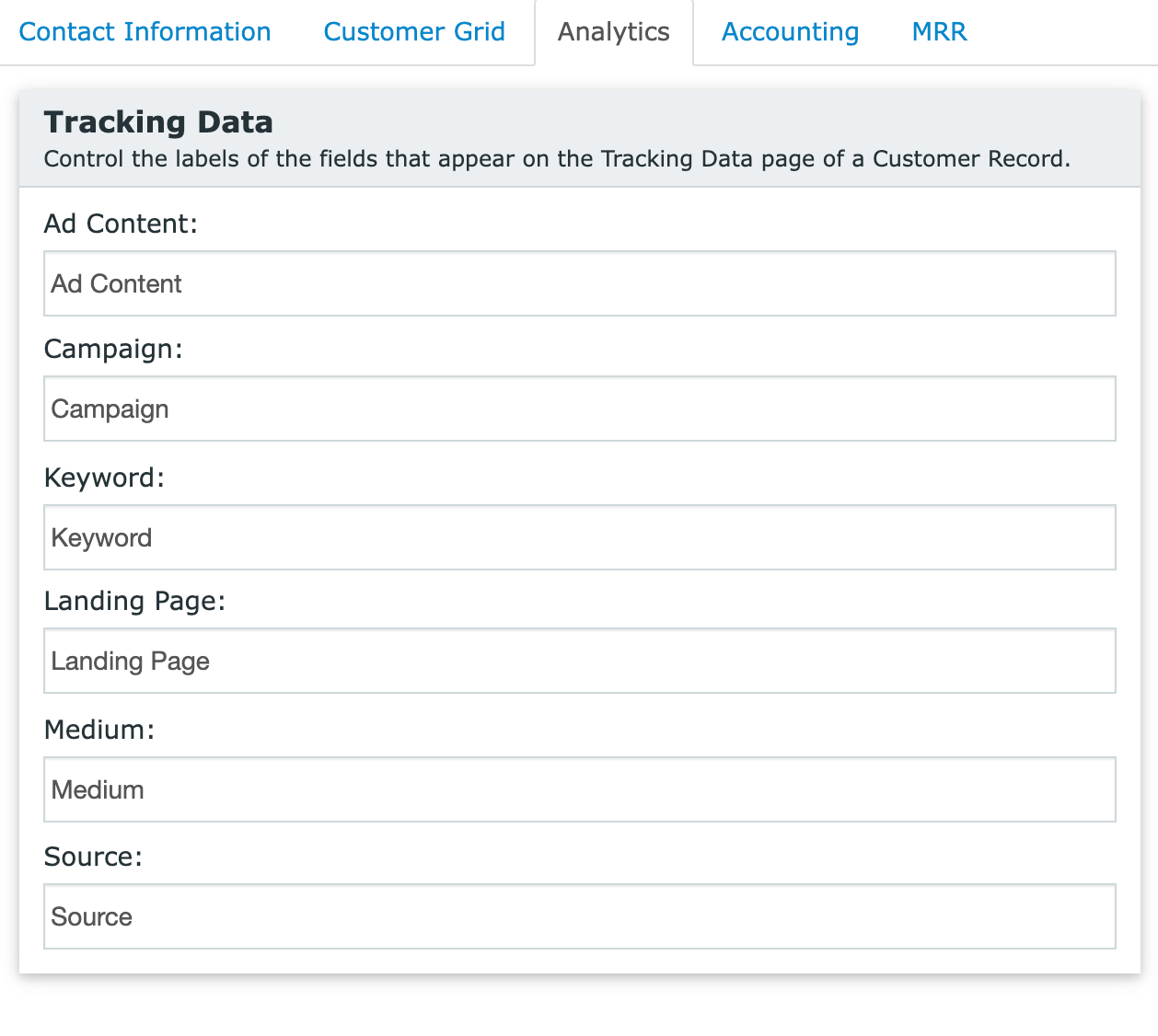 Control the labels displayed for tracking in the Stax Bill UI.
Accounting
Controls the ledger names that appear in the reconciliation report. Stax Bill recommends changing these to correspond to the ledger names used in your accounting software.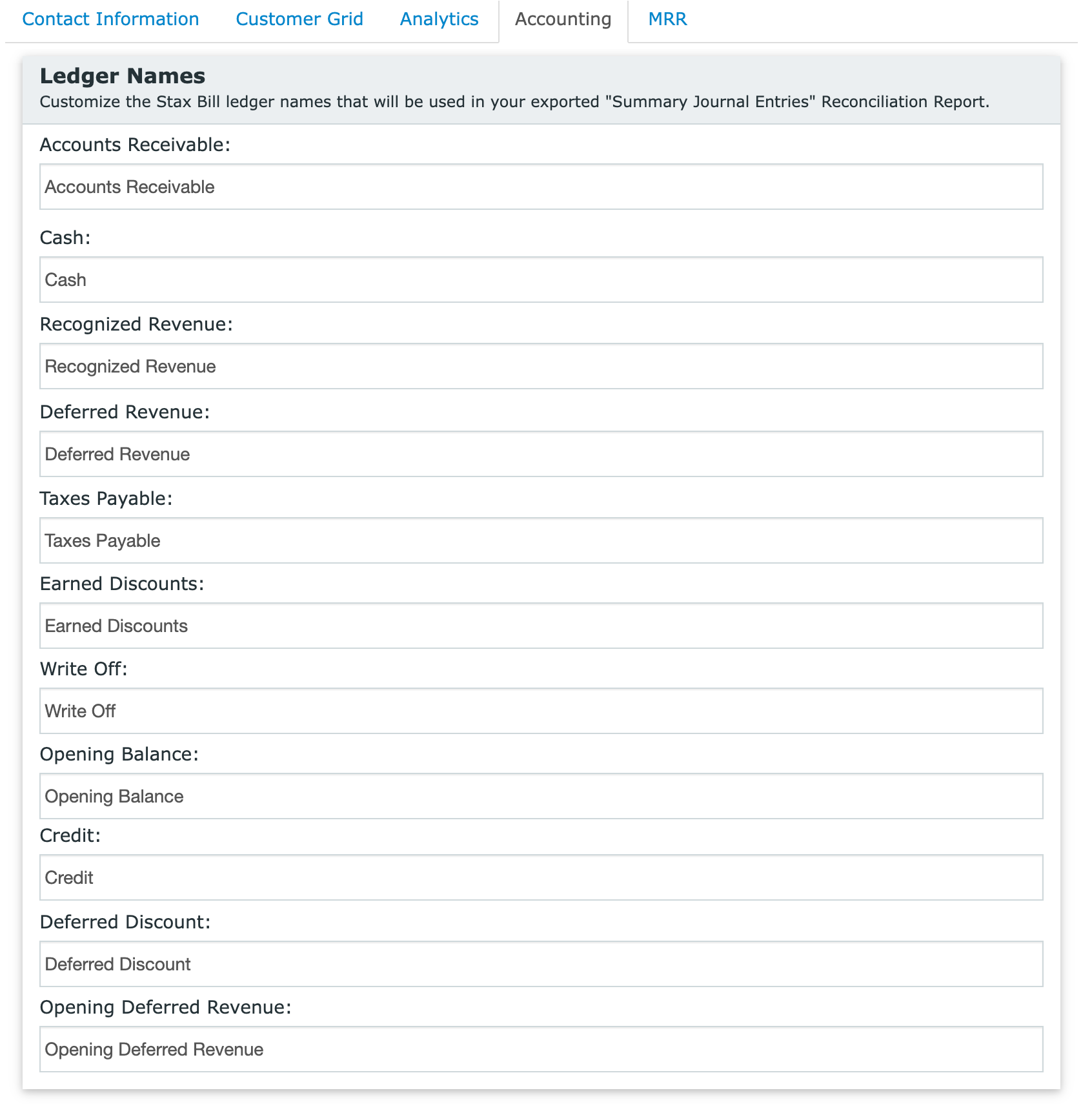 MRR

You can choose one of two types of MRR to show in your reports: Committed or Current MRR. The type you choose is applied account-wide; there is no customer override, and it cannot be configured per report or dashboard.
Note
Stax Bill strongly recommends that you read How Stax Bill Calculates MRR and carefully choose the MRR display type as early as possible in your Stax Bill setup. This helps to ensure that you look at the values most closely align with how you would like to measure your business.
Once you have chosen the type of MRR, all areas of the UI and all CSV downloads will show MRR as the type you have selected. There is no visual indication of which type of MRR is being used, just "MRR," except on this page.
You can switch the type of MRR being shown at any time; however, keep in mind that this could confuse anyone keeping track of MRR values in reports external to Stax Bill if they are unaware that you have changed the MRR display type. Fortunately, both types of MRR are calculated daily for your Stax Bill environment, meaning that historical values are not lost if you choose to change between MRR display types for your reporting.