Welcome to Stax Bill!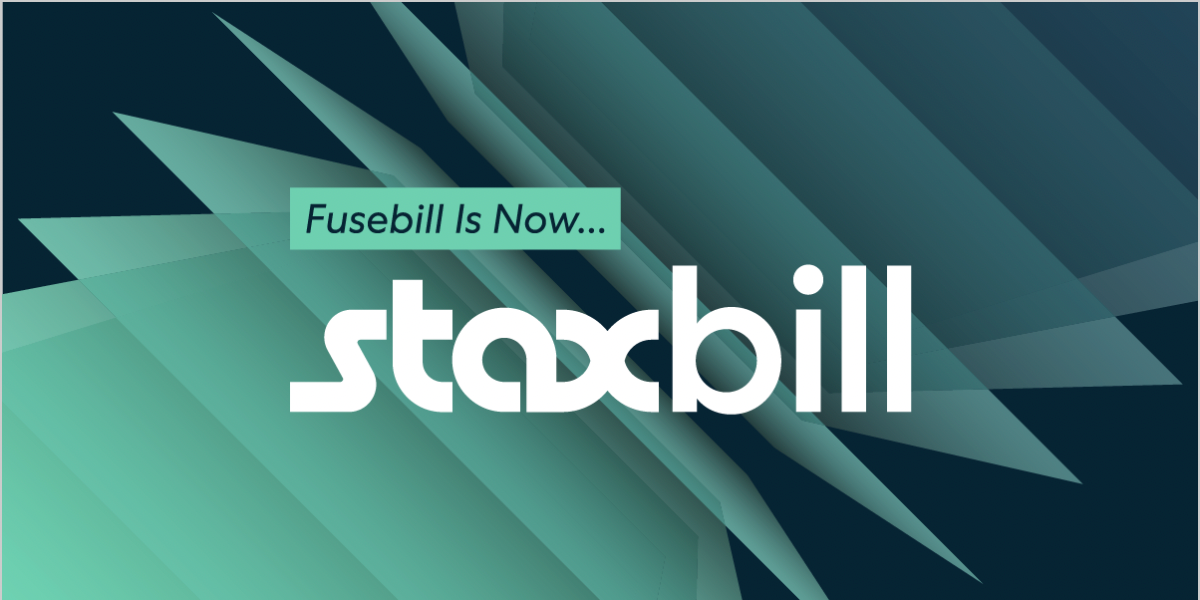 With the power of Fattmerchant and their one software solution for payment processing and Fusebill's automated recurring billing, Stax Bill is the future of the automation of recurring payments and the ability to get paid with lower overhead. You run your business, and Stax Bill does the rest.
All the tools you're using to manage your subscription lifecycles. Now in teal.
A year and a half ago, we joined forces with Stax, an all-in-one payments solution. Today, we're going all in and officially becoming Stax Bill. Here's a rundown of what that means for you.
What's new?
Just the name and the colours–that's it. We've simplified our website (and we think it looks pretty great. Check it out for yourself!) and swapped out orange for teal in our software.
So, what hasn't changed?
All the things that made us Fusebill are sticking around. You'll notice a lot more teal in your Stax Bill account, but it's full of the same powerful recurring billing and subscription management features you know and love. We still want to empower you to automate the repetitive so you can focus on the big picture.
If you have any questions, our recently expanded support team is ready to take your call or email. (After all, we wouldn't be what we are without our people.)
This is just the next chapter in our evolutionary story.
If you're not familiar with our friends at Stax yet, get excited. Stax was recognized as #648 on the Inc 5000 list of fastest-growing private companies in 2022 and named the best credit card processor of 2022 by U.S. World News.
And you've got this heavyweight in your corner.
From day one, we've wanted to simplify through automation. That core mission isn't changing. Now that we'll be working more closely with our partners at Stax than we ever have before, the only thing that's changing is the speed with which we're growing.
We look forward to providing you with the best-automated billing and payments experiences under our new Stax Bill brand. And we can't wait for all that's to come.
- Team Stax Bill