You can schedule payments for large invoices to allow your customer to make installments. You can manually enter payment schedules on ready draft invoices and post them once the schedule is completed. If you are using auto-post and have a schedule that remains the same, you can create a schedule on the billing period so that any invoice on that billing period will automatically have that payment schedule.
Scheduling Payments on the Billing Period
On the Customer page, in the Invoices section, click Billing Periods.
On the Billing Periods Definitions page, click Details under the Action column.
On the Billing page, click Set Payment Schedule.
Enter the number of installments on the Payment Schedule page and click Create Schedule. Enter each payment's value and due date based on when the invoice was posted.
Click Save.
Posted invoices will now show the installment schedule and amounts. This will occur for all invoices on this billing period in the future.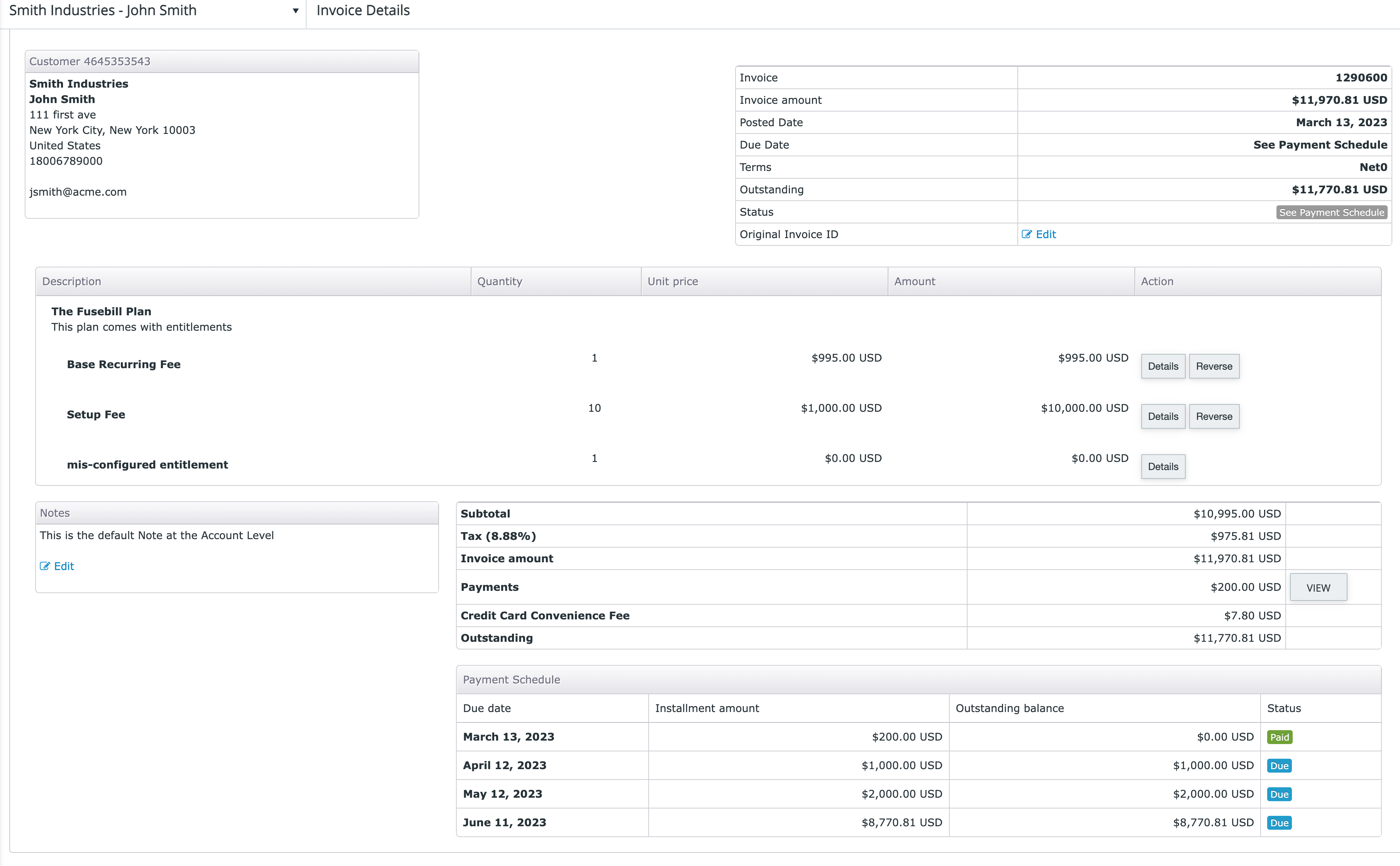 Note: You can modify or delete payment schedules on the Billing period by going to the details page of the Billing Period Definitions and clicking Delete under Payment Schedules.
Scheduling Payments for Ready Draft Invoices
When you create a subscription and do not auto post the invoice, or auto post is off, you can schedule the invoice to be paid in installments. This is useful when there are large value invoices.
To set up a schedule, complete the following:
In Stax Bill, on the Customer Overview page, click the Draft invoice.
From the Draft invoice page, click Details under the Actions column.
On the invoice, click Set A Payment Schedule.
From the payment schedule page, select how many payments and the timing of the payments. You can choose to have the payments based on the time after posting or on specific days.