Stax Bill offers the ability to email customers to notify them about account creations, invoices, and overdue accounts, as well as a host of other types of notifications.
Using the Email Communications menu item, you can view the communications sent out to your customers in one convenient location.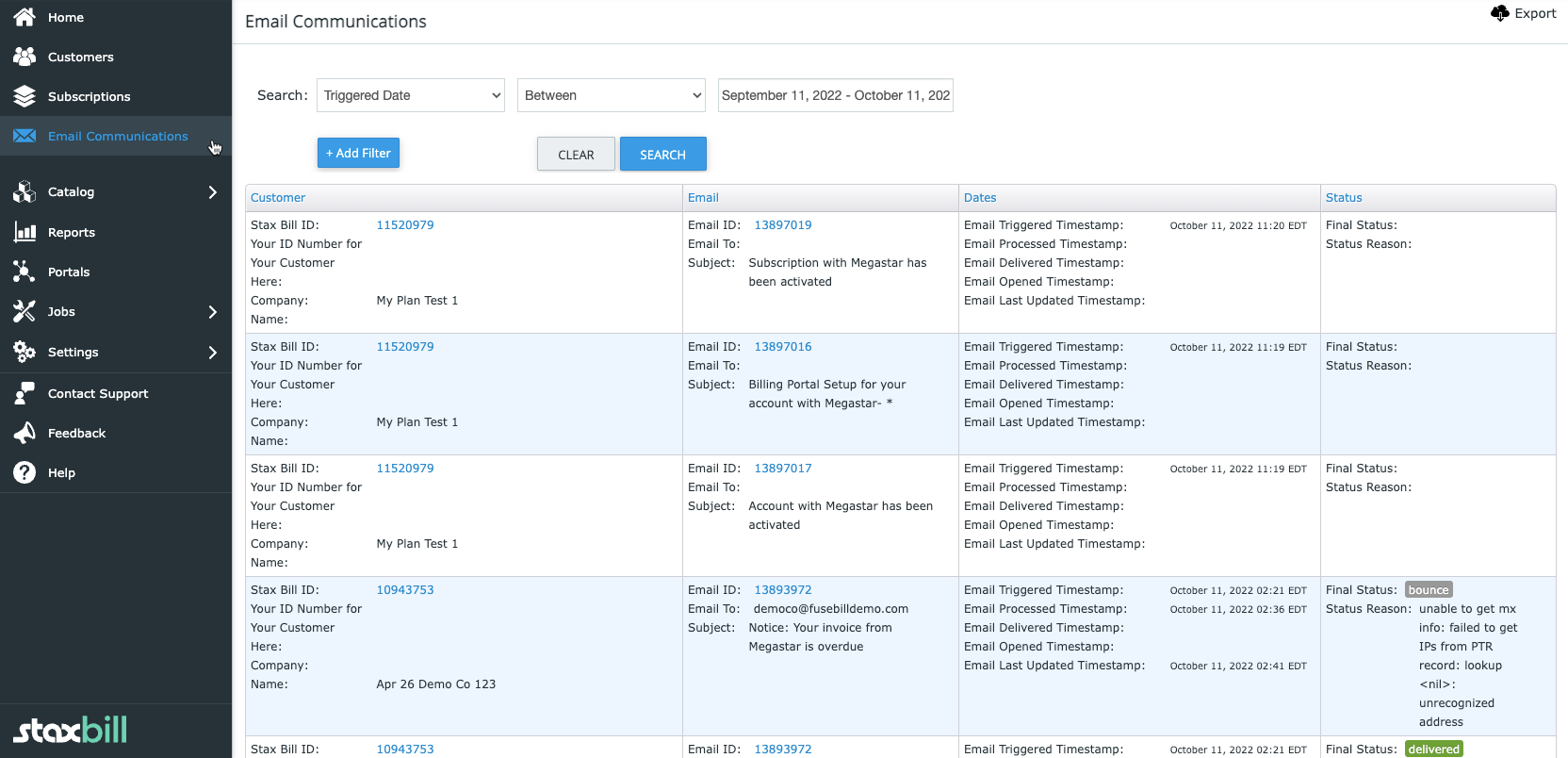 The Email Communication grid provides information on the type of communication and the email's final status. Clicking on the email ID provides additional information on the email communication.
You can filter the results to troubleshoot issues such as emails that bounced or were not delivered. You can also confirm if an email was opened or viewed.