The customer address appears on invoices and is considered when calculating taxes for a customer.
On the Customer section of the Customer Overview page, click Add next to the Address field.
Enter the customer address and click Save.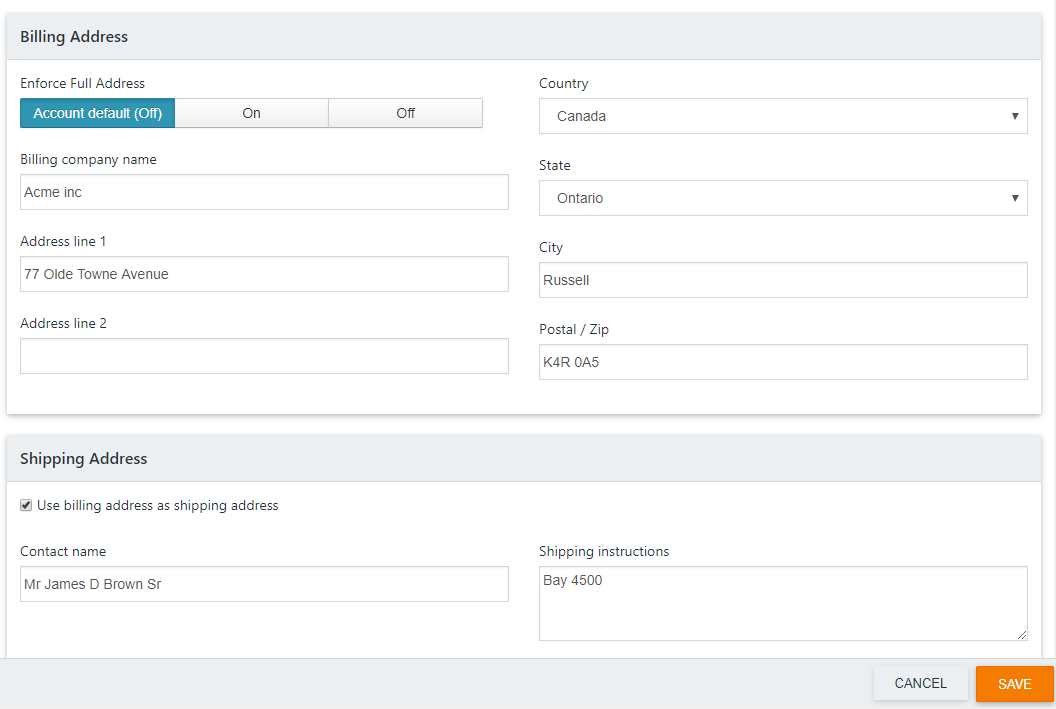 You can also choose whether to use the Account Default for enforcing addresses using the selection buttons at the top of each address section. No fields are required when Enforce Full Address is off. When Enforce Full Address is on, Address, Country, State, and Postal/ Zip are mandatory.
Note: If Enforce Full Address is set to Off, you can select Other in the country dropdown. This will allow you to enter a custom country and state.
Caution: If Enforce Full Address is set to Off, it may increase the chance of error with taxation. Failure to have complete addresses may potentially fail your tax provider address validation. This can result in no tax being calculated.