To see a projected invoice. navigate to the Invoices section of the Customer dashboard and select Projected, Draft, or Current. Use the options in the Invoices section to find and select the projected invoice you wish to view. Click Details to open the projected invoice.
The projected invoice Invoice Details page displays the posted invoice details as they appeared to the customer when the invoice was sent.
The top section contains your company header, the customer's billing and shipping information, and invoice information.
The middle section contains the itemized list of subscriptions and products being billed.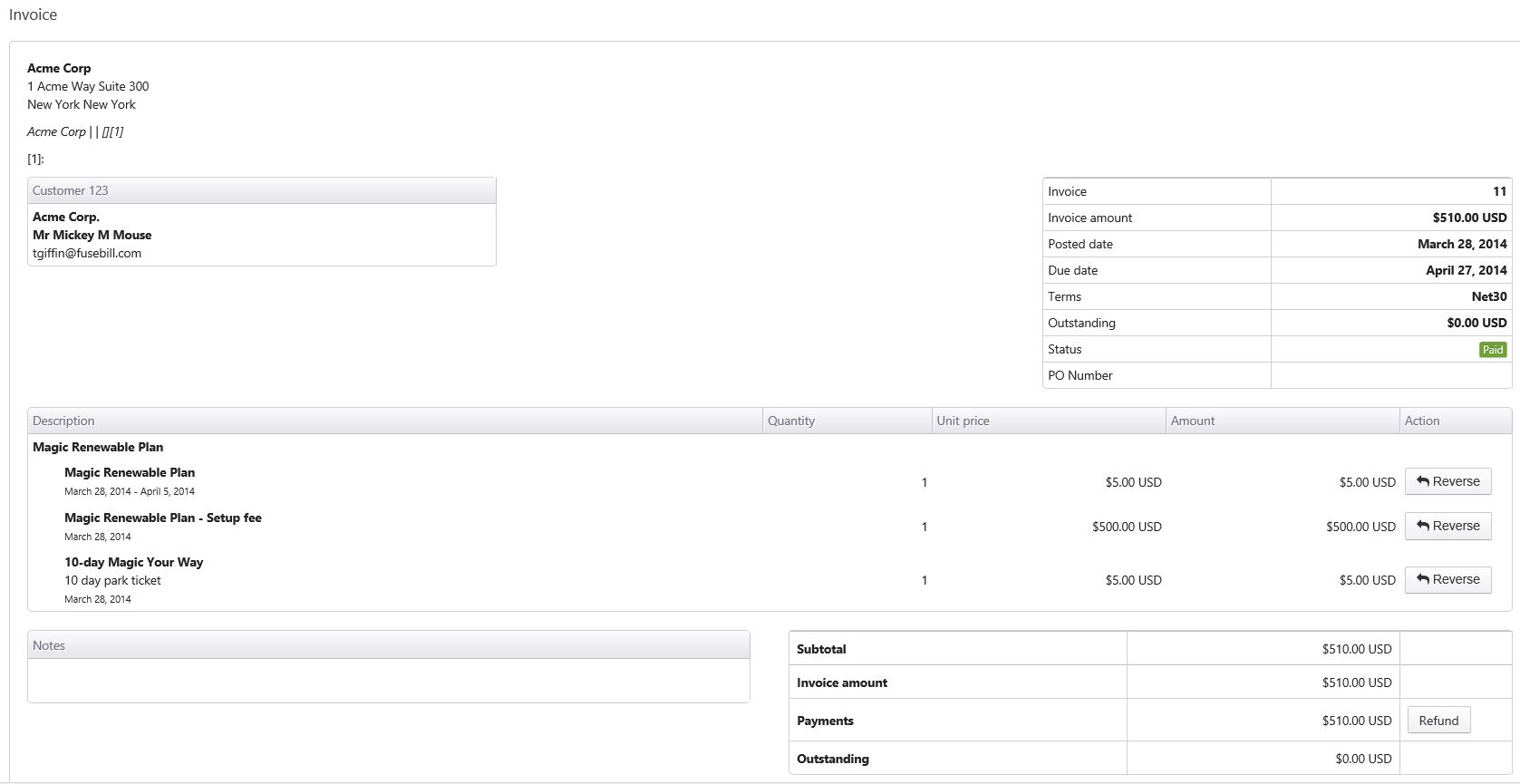 The bottom section contains buttons that allow you to apply certain actions.

Write-Off Invoice: Writes off the balance owing; no payment collection will be attempted.

Dispute Invoice: if the customer has disputed the invoice, suspend collection attempts until the dispute is resolved.

View Invoice as PDF: Generates a PDF copy of the invoice, which you can print or email to the customer.

Send Invoice Email: Generates the invoice as a PDF and automatically attaches it to an email containing a description of the invoice. The email is automatically sent to the customer's primary and secondary emails as configured on the Customer's Contact Settings page.