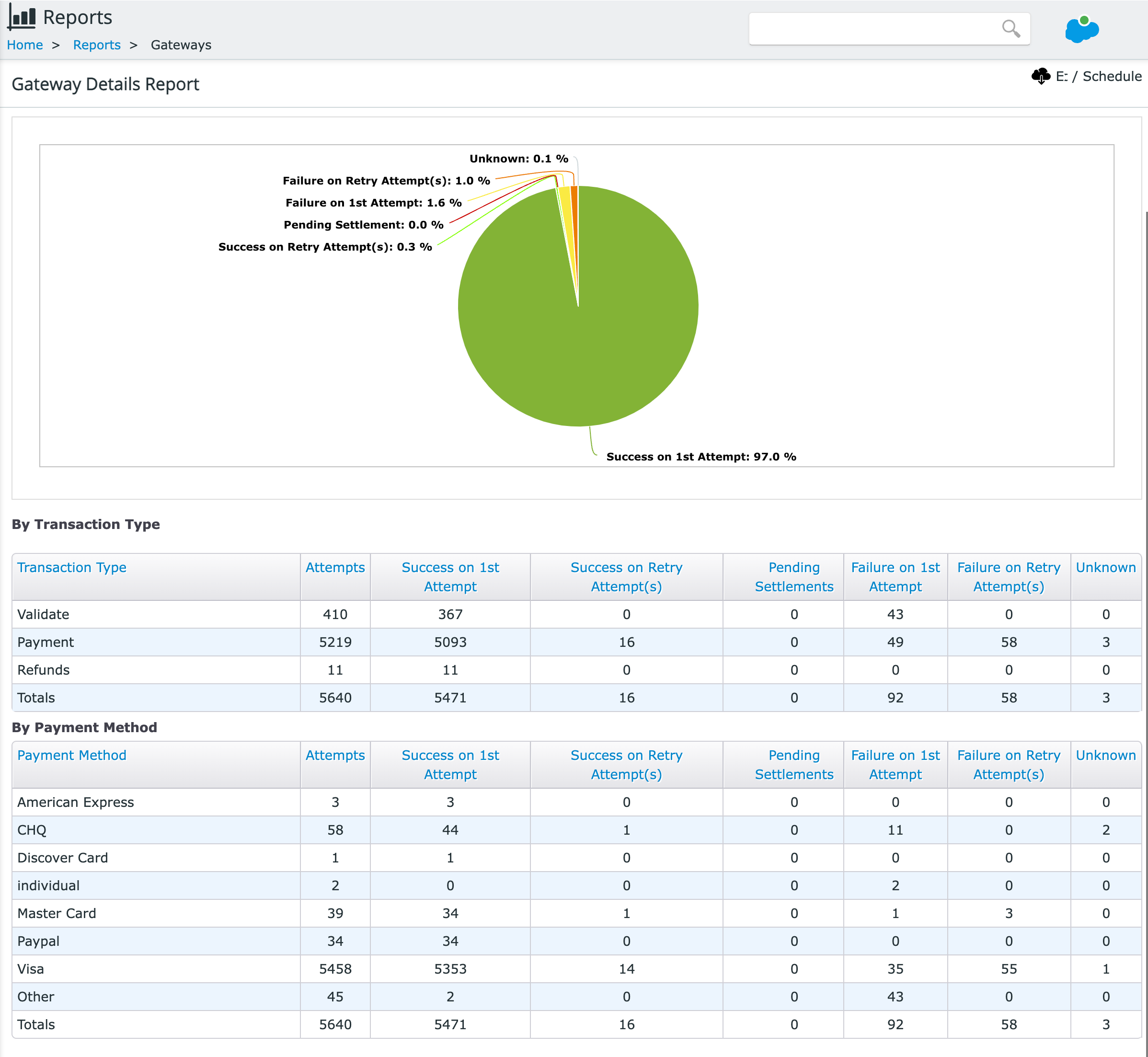 The gateway report shows all activity (successful and failed) against a gateway for the time specified.
The page allows you to filter down to Gateways (present and past) and by date range. The report summarizes the activity, successes, and failures for the date range specified.

The export button in the top right of that page will provide a CSV file with basic customer details. Each row represents an individual payment, refund, or validation attempt through the specified gateways and the selected date range.
Note: When scheduling a Gateway report, it is recommended to use the Basic Customer Details setting as the full customer details will add a significant amount of customer-level information that may not be useful (such as an address, email/billing settings, etc.). In addition, large data files may become unusable or cancelled if it takes too long to generate. If using the Full Customer Details setting, try to limit the date range for best performance.