When generated, it displays a pie chart of the different kinds of migrations that took place. It also generates a list of the migrations that have taken place.
The available migration types are:
Upgrade
Downgrade
Plan Update
Frequency Change
Free Trial Conversion
Other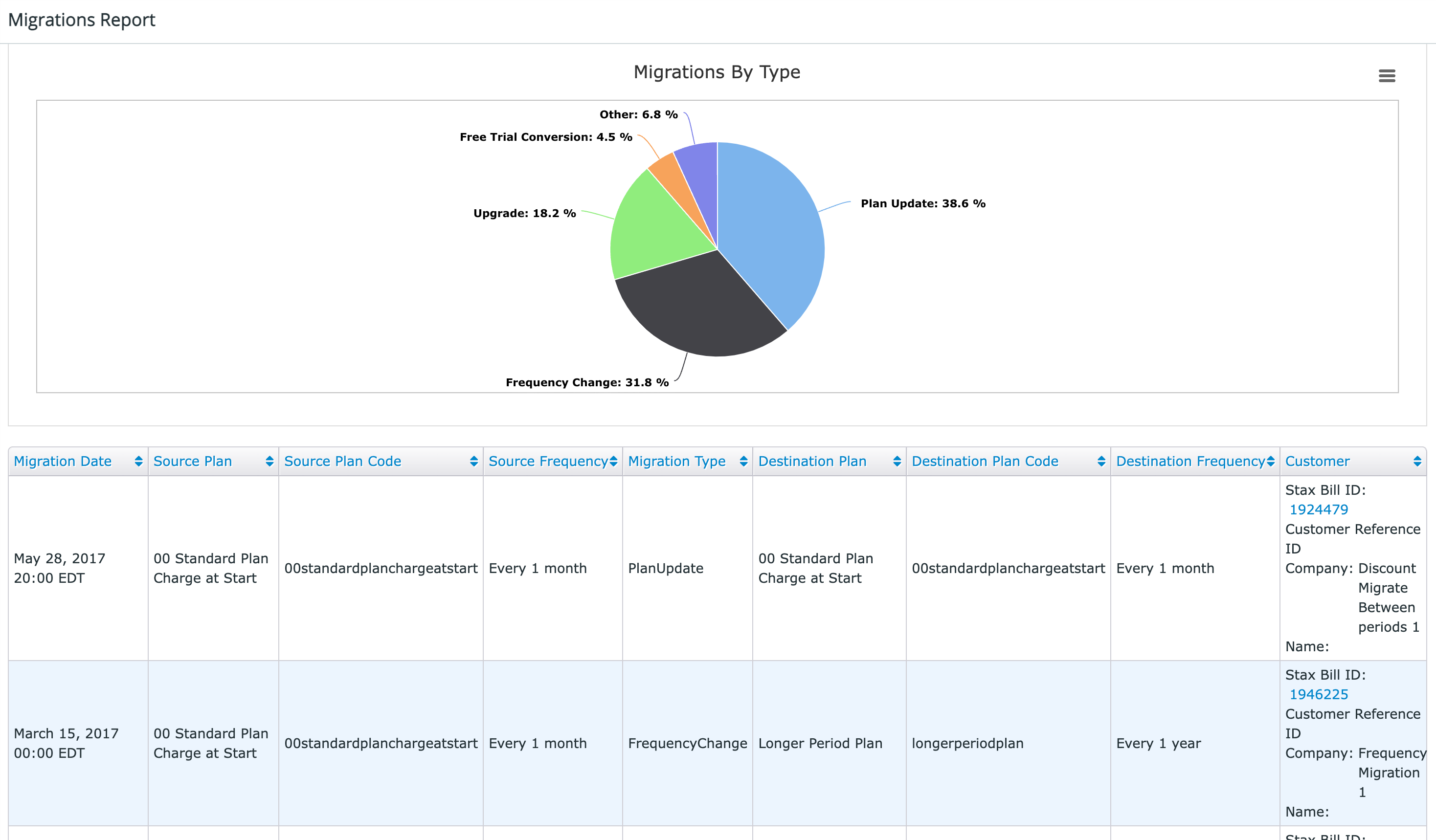 This report is not available to Limited Agents.
Learn more about migrating subscriptions here.
Export Data Columns:
Migration Timestamp
Migration Type
Source Subscription ID
Source Subscription Name
Source Subscription Description
Source Plan Name
Source Plan Code
Source Subscription Interval
Source Subscription Number Of Intervals
Source Subscription Net Mrr (At Time of Migration)
Source Subscription Reference
Source Subscription Created Date
Source Subscription Activation Date
Destination Subscription ID
Destination Subscription Name
Destination Subscription Description
Destination Plan Name
Destination Plan Code
Destination Subscription Interval
Destination Subscription Number Of Intervals
Destination Subscription Net Mrr (At Time of Migration)
Destination Subscription Reference
Destination Subscription Created Date
Destination Subscription Activation Date
Stax Bill ID
Customer ID
Customer First Name
Customer Last Name
Customer Company Name