The Order Summary page of the Offerings page displays the cart of the customer as they select and modify their selections. You can customize the wording as well as its visibility.
On the Offering page, in the General section, click Configure next to the Order Summary. On the configuration page, you can modify settings and text preferences.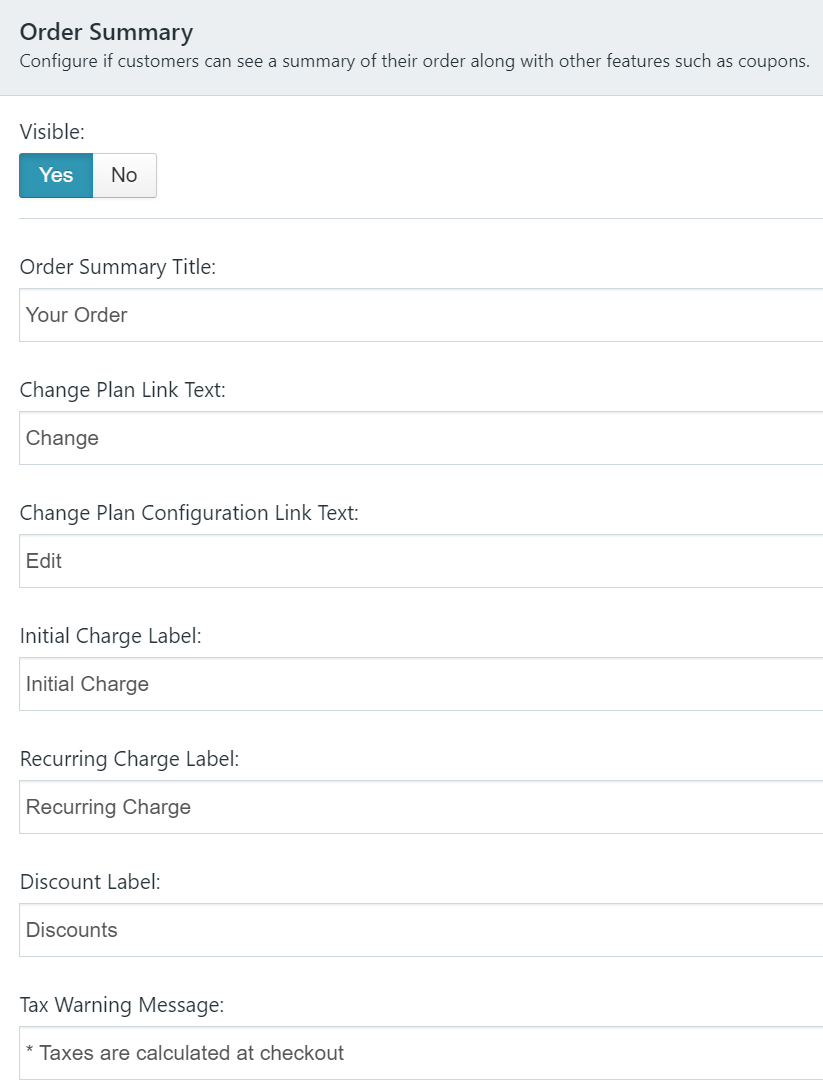 In addition to displaying a customer cart, it also allows customers to add discount codes.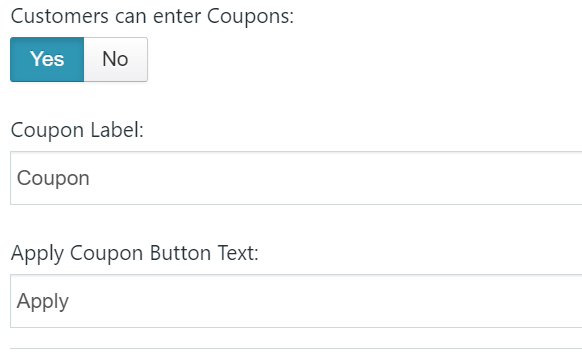 Modify the text in the Order Summary to suit your needs.