When creating the subscription, set a scheduled activation date while it is in the draft state.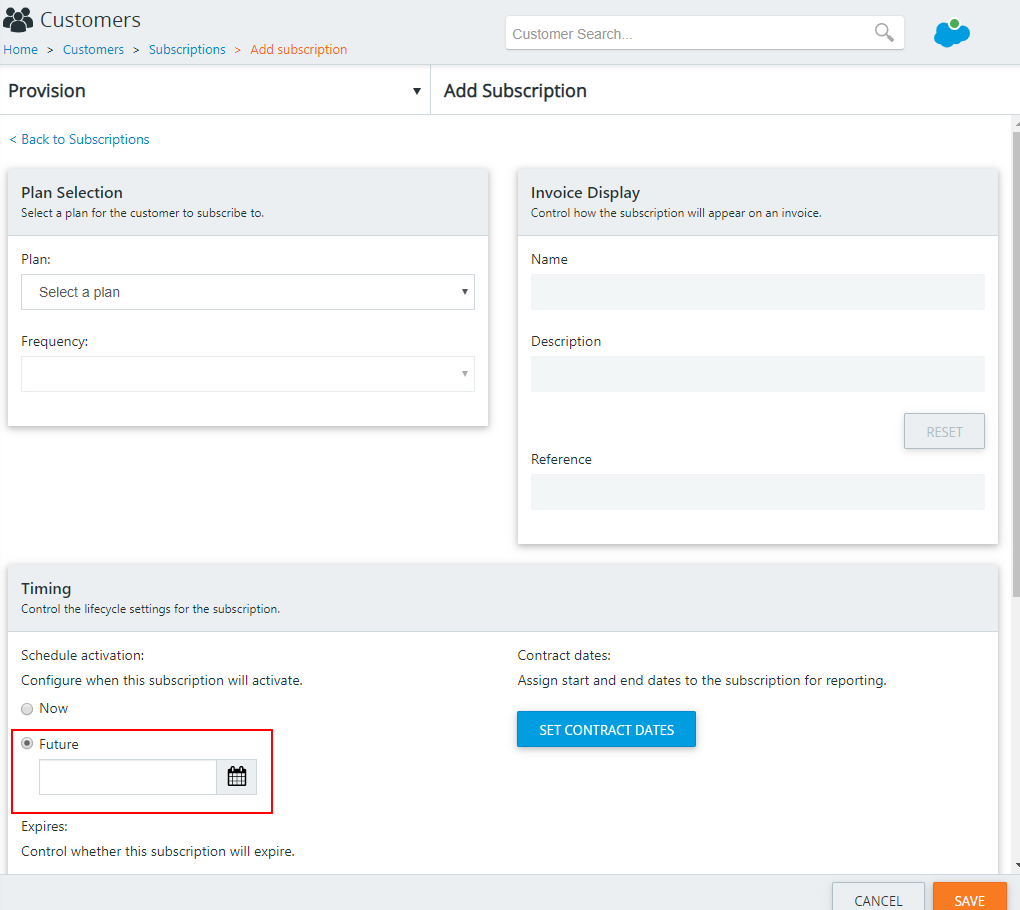 Note: This is not related to the contract dates. The contract dates are only for reporting and have no effect on subscription timing and automation.
From this point, a scheduled date will now appear on the subscriptions screen.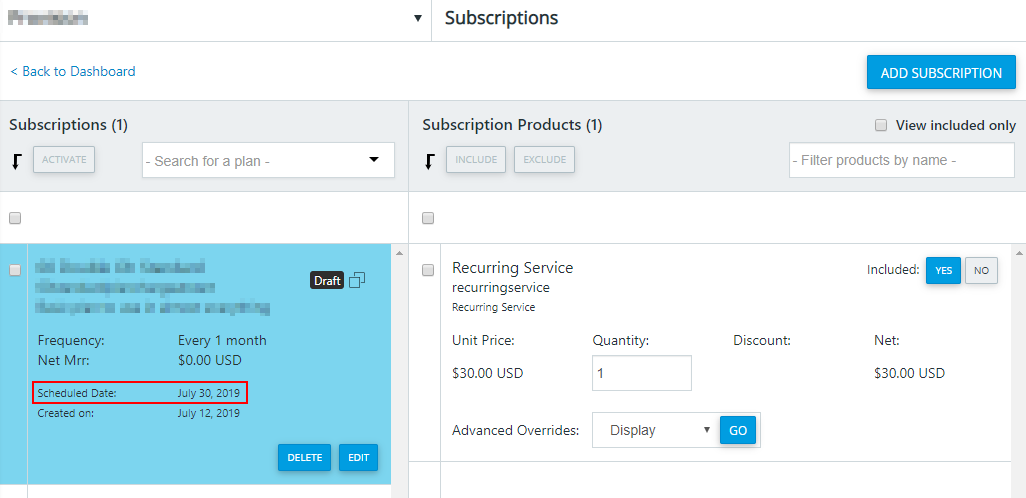 The next step is to set the subscription to the provisioned state. This will depend on if the customer is active or not.
If your customer is not yet active, activating the customer will automatically set the subscription to provisioning and no further action should be taken.

If the customer is already active, click the provision button that appears.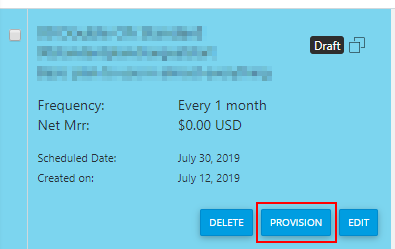 This is the end state of the subscription, Provisioning. It will automatically activate on the scheduled activation date.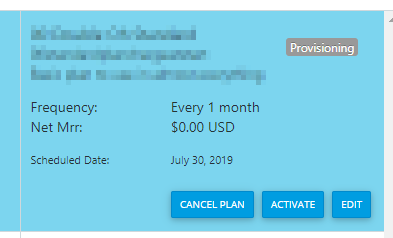 Do not click activate afterward. Clicking activate ignores and discards the scheduled activation date, activates the subscription, and begins billing with any immediate charges.