With unified invoicing, taxes are displayed as individual line items in the unified invoice subtotals section.
The tax rate is determined by each individual child's address if provided.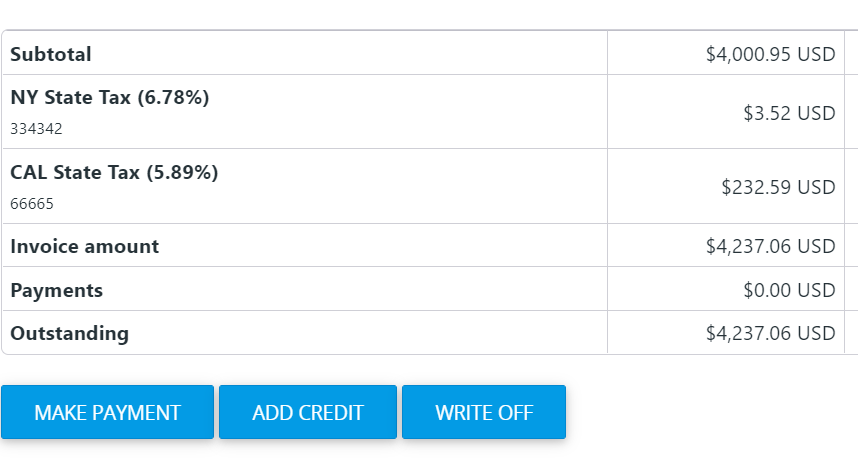 In the above example, there are two child customers with two different tax jurisdictions recorded and calculated. The taxes are autogenerated based on the child's location. No manual calculations are required for tax reporting.