Once an invoice is posted, you can review it by clicking the current invoices section.
On the invoice page, click Details next to an invoice. The invoice details page displays the invoice. From here you can make a payment, add a credit, write off or reverse charges as a typical invoice.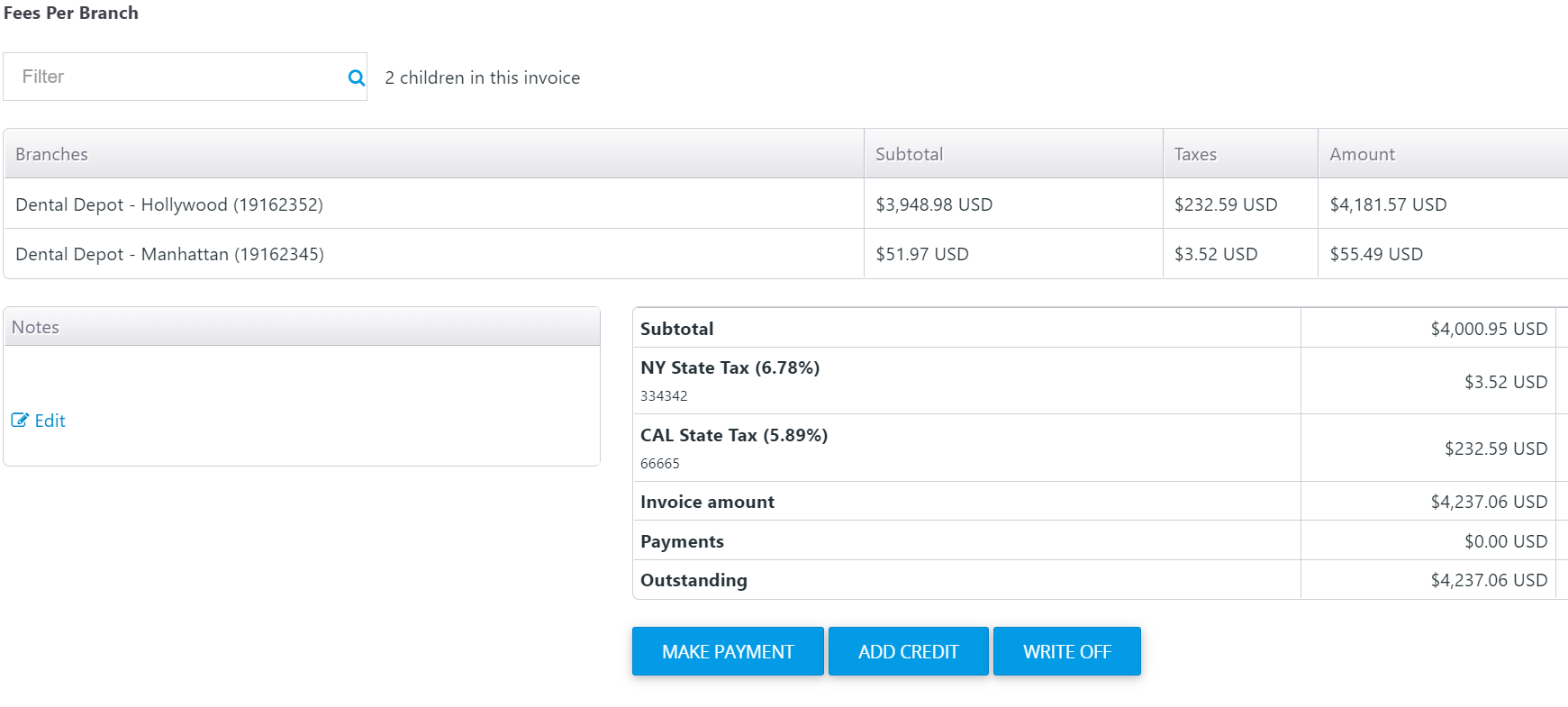 The invoice displays any of the current customer's charges at the top.
Following that are the child charges. The invoice template was customized to call child customers Branches in the above example. To customize the layout, see <link to invoice custom>.
The posted invoice includes the taxes for each tax jurisdiction based on the child's address (branch).
Reversing Charges
You can reverse specific charges on the posted invoice. To make an edit:
Click the parent section or a child (branch) to open the details of the charges.
From the Child Details page, click Reverse next to a charge.
Complete the reversal like a typical invoice reversal.