You can configure the Self-Service Portal to allow customers to add and manage their accounts and subscriptions.
In Stax Bill, navigate to Portals.
On the Portals page, click on the appropriate Self-Service Portal (SSP).
On the SSP dashboard, click Configure under the Self-Service Portal section.
On Self Service Portal Page, you can customize the portal. The following are the settings that can be modified:
Home
Under the home section, you can configure the content users will see when they login to the home page.
Subscription Management
This section allows you to configure whether customers can renew, terminate or adjust their subscriptions.
You can also configure if the customer can add or remove items from their current subscription (Inclusion Management) or if they can adjust the quantities of items (Quantity Management.)
Subscription Migration
If you have plan families and relationships established, the subscription migration page will allow you to configure if customers can migrate to other plans.
Payment Methods
This section lets you specify if a customer can remove payment methods from their account. A customer can always add a payment method.
Invoices
This section allows you to select whether a customer can view detailed line items of the invoice. This provides the same functionality as downloading the PDF.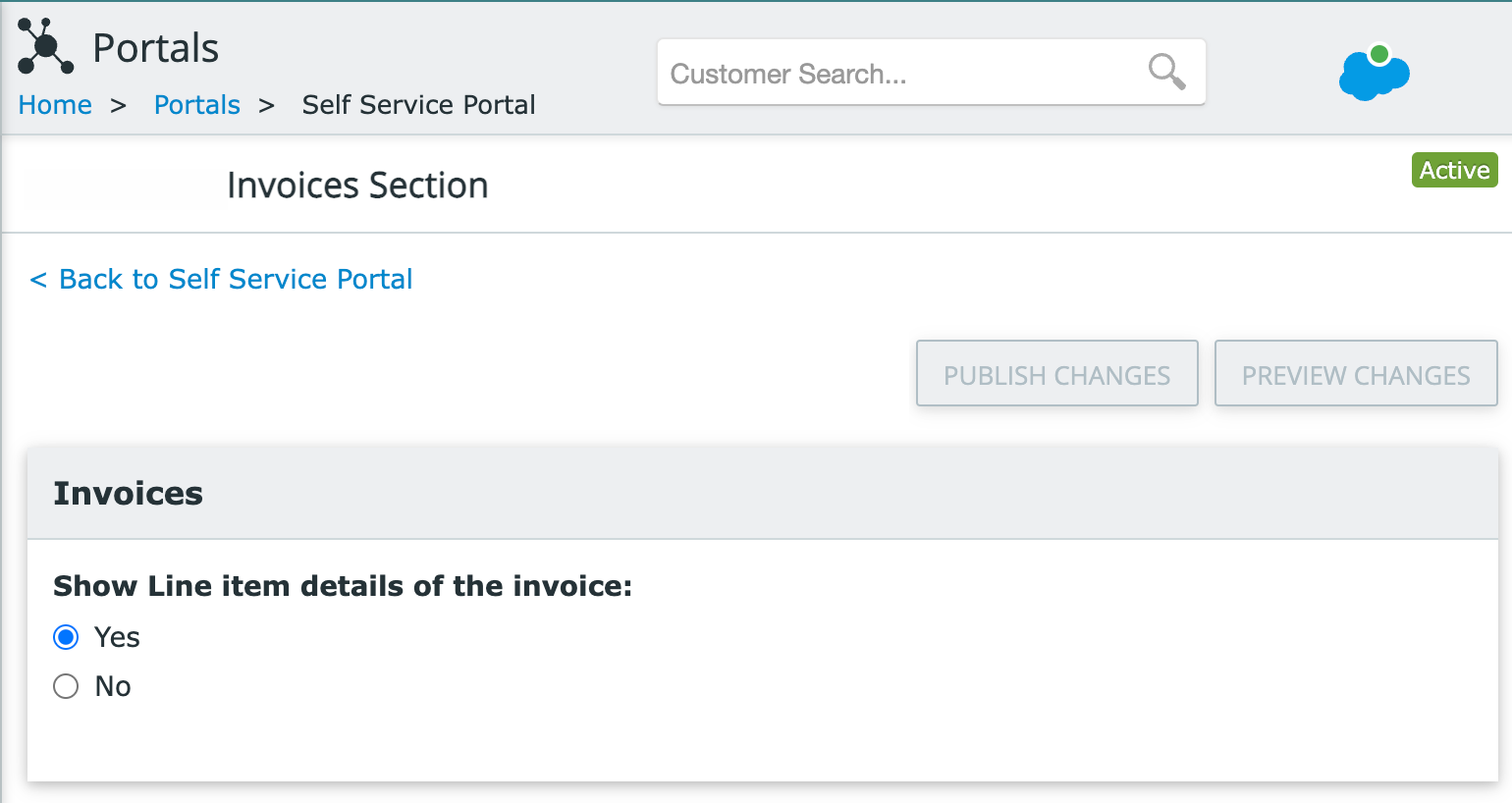 When line item details is on, when a customer views an invoice, the line details will be displayed on the web page.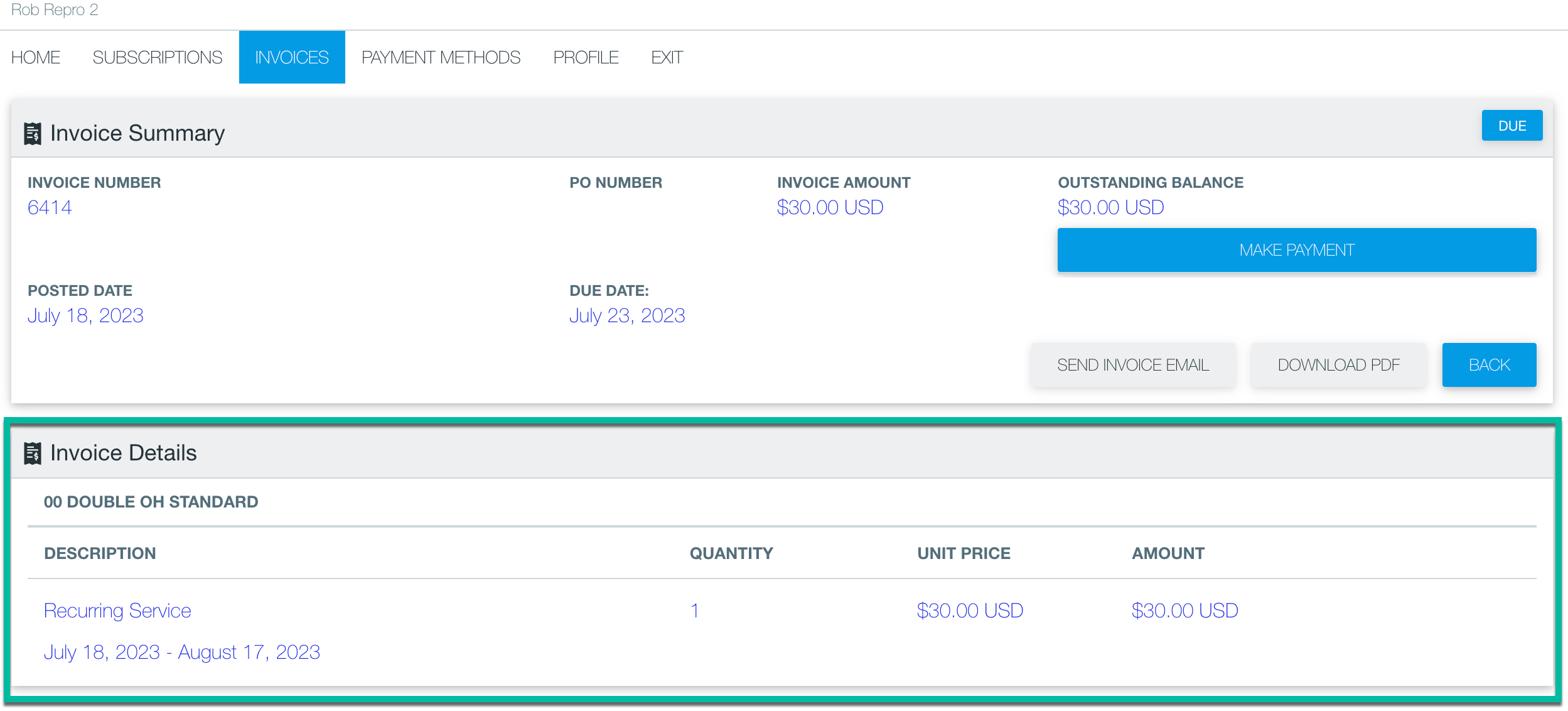 Navigation
This section lets you control which screens the customer can access and modify.