When working with a deal in Hubspot, Stax Bill subscriptions can be added to the deal. In the right-hand list, you can add subscriptions.
When you create a deal in HubSpot, you can add a subscription or purchase from the HubSpot cards on the righthand side.
Click Add Subscription. Note: If you have not created a customer, you will be prompted to add customer information.
If prompted fill in the the customer information and click Next. The additional fields for a customer can be configured in Stax Bill in the HubSpot integration under the Customer Information tab.
On the Subscription page, select a plan from the list along with frequency. You can add schedules or contract dates. Click Next.
Click Next to continue to configure the subscription by adding or adjusting prices or quantities.
Add any coupons and click Save.
Review the subscription and preview charges.
Click Done.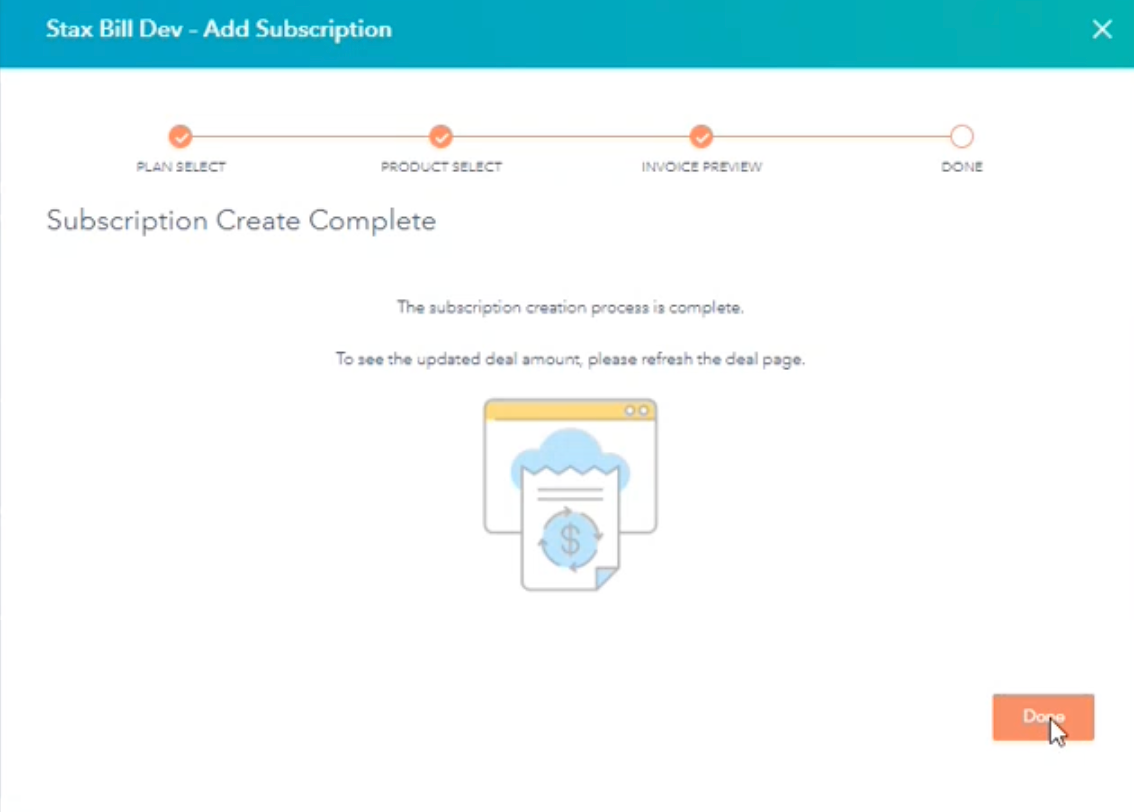 Once a subscription has been closed won in HubSpot, the HubSpot cards will populate with the new subscription. Line items within the subscription will also populate in the native HubSpot Line Item card and will be included in HubSpot reporting.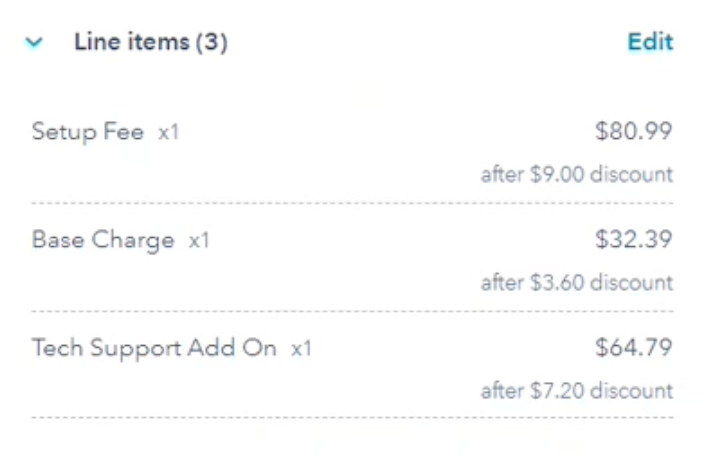 These line items will now appear in HubSpot native reporting.